An app to bring story book creation for kids into the digital age.
Children, Educational Gaming
Heather, age 8, was struggling to tell a story with a mess of pens, paper, and plenty of imagination. Could the iPad help her?
This question led the CauseLabs team to create a prototype in a day that would help leverage the integrated software and hardware features of iPad to help empower emergent storytellers like Heather. Three months later, My Story - Book Maker for Kids landed in the App Store to the delight of Heather and hundreds of thousands of teachers who were looking for just such a tool for their classrooms.
Since it's release to the App Store, My Story has garnered over a million downloads and students have used it to create more than a million stories. My Story has been featured in multiple 'best of' lists, including Apple's Top Apps for Kids 6-8.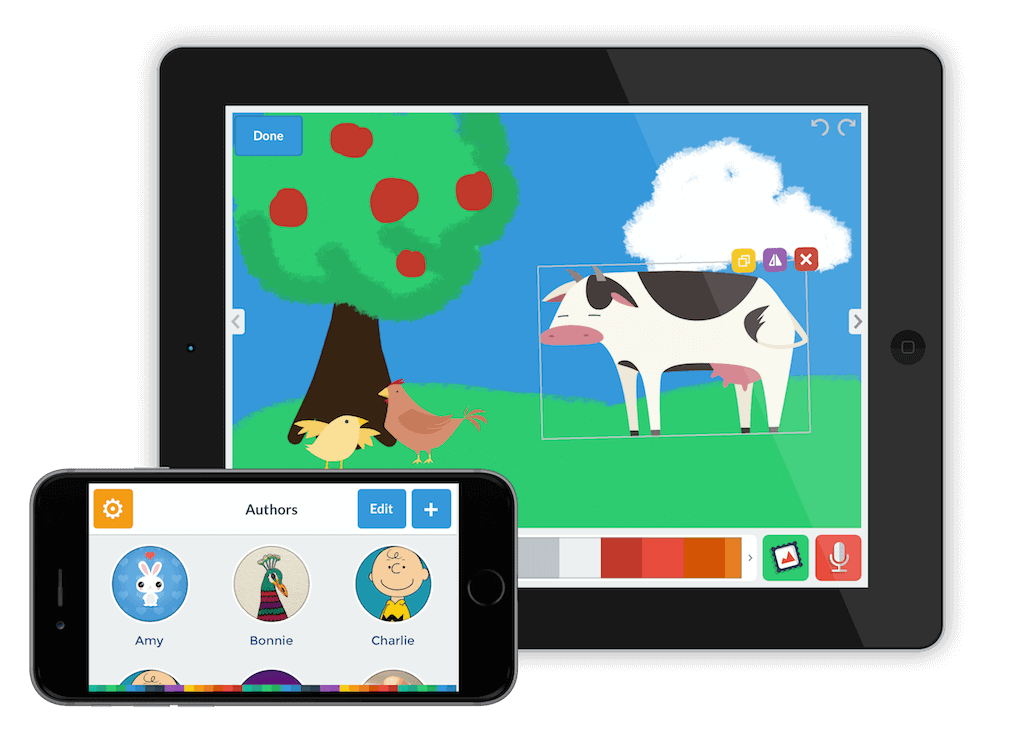 The Birth of the Modern Book: How My Story Came to Be
Every month CauseLabs conducts Lab Day, day-long sessions devoted to innovation focused on catalyzing technology solutions that can help solve social problems. Team members self select projects, teams, and scope for each Lab Day with no restrictions on how to use their time.
Before each Lab Day, we hold a series of Drawing Boards, 30 minute sessions in which staff are invited to bring problems and/ or concepts to the table for quick feedback and refinement. It's a high energy, positive environment that welcomes all ideas from all voices because we know that such an environment breeds a wealth of positive energy. It's in these sessions that some ideas gain traction, teams start to form, and a picture of what will be worked on in the next Lab Day emerges.
A designer brought an idea for a line tracing app to a Drawing Board as a concept to help early learners with the foundations of penmanship. After this Lab Day, however, they observed their eight-year-old sister struggle in her storytelling, sparking an idea to pivot the line tracing concept into a full book-making experience to help emergent story tellers like their sister.
The next Lab Day ended with a prototype app of a rudimentary canvas with drawing and voice recording, and My Story was born. After a few months of fine tuning, My Story was released to the App Store where teachers and parents alike found its simple tools and interface engaging for young learners.