Education, Financial Literacy, Youth
Financial literacy is seldom taught systematically in elementary school. In Ohio, for example, financial literacy is a strand of Ohio's Learning Standards, but teachers are not equipped with effective tools to teach it. What's more, access to technology in the classroom is inconsistent, and available solutions can't meet the needs of all teachers and schools. Yet we all recognize how important it is that our children are financially capable as young as possible.
We used insights gained through comprehensive user research and partnered with award winning instructional designers to develop a financial literacy curriculum mapped to the Ohio's Learning Standards for grades 1-6.
We then designed and built a full-featured web-based management and assessment platform for this curriculum. Now, any teacher can lead interactive lessons that include 25 interactive games, over 2 hours of animation, and 20+ supplemental worksheets.
$martPath, a free web-based interactive curriculum experience was piloted in grades 1-6 classrooms throughout Ohio in the 2015-2016 school year. Since it's launch the platform has won multiple national awards. Already 13 additional states have adopted the platform through the baked-in white labeling functionality. The platform has also expanded to include curriculum developed for grades 7 and 8. Both end-users and partners love how the platform empowers teachers, engages students and provides on-demand implementation with no exhaustive training required.

Innovation fueled by Research and Workshops
Karrakins Group, creator of an award-winning financial literacy platform in Australia, approached CauseLabs as a strategy and technology partner to adapt their approach for students and teachers in the United States, in partnership with the University of Cincinnati Economics Center.
Understanding that technology is only as good as the problems it solves, we first set out to understand the problems teachers were facing in Ohio, as well as what technology was available in schools to support a sustainable, scalable approach to those problems.
After a 50+ teacher survey and three in-depth teacher focus groups facilitated by CauseLabs on-site at the University of Cincinnati Economics Center, we synthesized research into a report that included user experience principles, platform design principles, curriculum mapping concepts, and sample curriculum.
We were ready to turn these learnings into winning design concepts that gave teachers and students a meaningful experience focused on financial literacy.
Armed with this data and report, we then traveled to Sydney, Australia, where the joint Karrakins/CauseLabs team spent five days outlining platform design, curriculum mapping, and curriculum creation for teachers and students in grades 1-6.
Six months later, a robust four-week curriculum full of zany characters, pedagogically sound financial literacy concepts, and hands-on activities launched to be piloted elementary school classrooms across Ohio in the 2015-2016 school year.
Following the successful pilot period in Ohio, CauseLabs helped the Economics Center scale it's reach by building white-label functionality into the SmartPath online platform. It was adopted by 13 more states over the course of the next year.
As more funding became available for this successful program, we continued to add exciting new features.
The first feature we added to the platform was a unique spin on extension activities. Through the new feature, students were able to practice what they had learned in class through a paper-based activity. A good start, but there's nothing exciting or innovative about that idea. So, CauseLabs was tasked with injecting the paper-based activity with a cutting edge technology. We explored many different routes of incorporating tech in the take-home experience, many of which were not accessible enough to the general population. We turned to an augmented reality solution. If a student points their guardian's smart phone at the assignment they are shown a secret video that continues the stories that they watched in class. This extension activity can be done with or without the tech component, so the assignment is accessible to all students, while incorporating a fun, scalable high tech element. CauseLabs implemented the tech, wrote the homework scripts, created the extension activities, and directed the animated videos for each of the grades on the platform.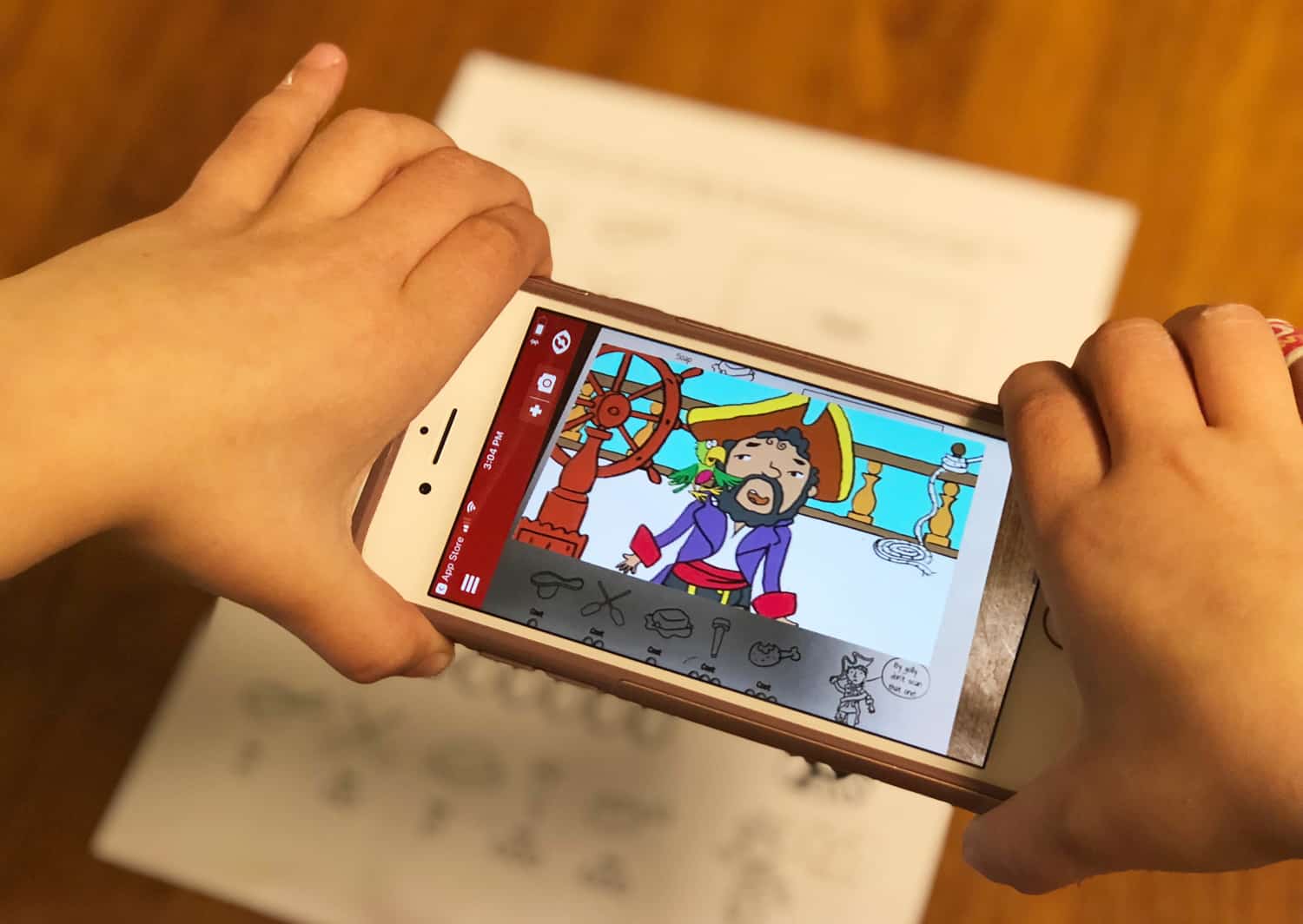 Did someone say more grades, please?
The number one request that the Economics Center had been receiving from teachers was for more content, specifically for middle school grades. CauseLabs took on the role of researching the middle school audience. The research led to a list of key principles for designing content for this age group. We then created story outlines for two grades while wading through reams of state standards to develop a financial literacy curriculum that would allow the platform to scale and align with each state's unique learning standards. Once we had delivered a set of learning objectives that would scale, we crafted engaging stories that aligned with the key principles for our audience of middle schoolers, folding in the learning objectives in a way that was approachable for them. The result is two unique storylines which include the quest of a talking rabbit and his archeologist owner, a guru from an ancient tribe of lightning beings, and a group of kids that accidentally travel across time and space. Learning objectives included helping young people better understand credit, how to use it responsibly, the history of money, and how to avoid financial pitfalls, to name a few.
Ready for Your Curriculum
We are excited to let everyone know that this award winning platform is now available to use with your curriculum. If you have a paper based curriculum that you are wanting to make available digitally in the classroom, or have a new project that needs a platform for distribution, we have a platform that is ready for you to easily adopt. Contact us to learn more!
"I like $martPath because it was easy to understand. I learned how to earn, save and spend money. It told me how to have (a) plan and goals for my money. I want to do more work with $martPath."
Grade 3 Student
$martPath