Our Beliefs
Technology can be used as a force for good.
CauseLabs, PBC is a public benefit corporation that uses technology as a force for good. While our expertise is in technology, we believe in partnerships over projects. People solve problems. And technology is an ever evolving tool in our toolbox for working in a landscape of many systems. Our aim is to use technology to grow positive impact and scale the mission of nonprofits, social enterprises, and other purpose-driven and socially responsible programs.
Through partnership, we can understand complex problems, challenge assumptions, and craft strategies that work. CauseLabs can help you understand your users, uncover models for scaling impact, find program efficiencies, and take your ideas from concept to implementation.
Our Mission
Growing positive impact.
Our Core Values
Do Work That Matters
Commit To Excellence
Radically Respect
Embrace Possibility
Aspire To Inspire

In partnering with us, you agree to our diversity and inclusion policy.
This policy outlines our commitment to creating and maintaining a diverse and inclusive workforce. We want to do business with diverse partners and communities.
Our Approach
Strategic partnership to scale your impact.
We leverage technology to design and build custom software solutions that scale social change programs such as yours. Our goal is to solve problems from a human-centered perspective with a process that is agile and iterative so that we learn along the way. This process is crucial so that we confirm our hunches before building large-scale digital platforms. It saves time, money and validates that we are solving the right problems and building the best solutions together.
Our Core Team
Where compassion meets innovation.
Since 2003, CauseLabs has empowered social change organizations to move from idea to implementation. Our team adapts to the best technology platform for the goals and the audience the project needs to serve. Think of us not as an agency or vendor, but as a partner for growing positive impact. As such, we'd like for you to meet our core team.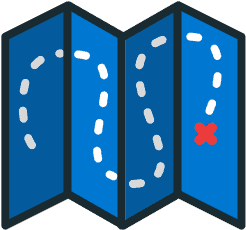 Strategy
Discover what's possible.
Getting Started
Each Strategy Phase starts with a virtual session where we go deep into the problem, the people, and the ecosystem. This informs what we tackle in our Workshop together.
Identifying Emergent Themes
Armed with information and empathy, we come together in a Workshop to engage in activities and interviews that create a slew of concepts to test and validate with real people.
Fine-tuning The Concepts
We combine the best concepts into a clear strategy that outlines next steps: What we need to build, how long it will take, and the investment of time and funding required to make it happen.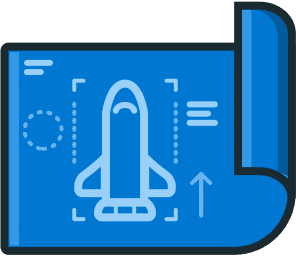 Design
Create with empathy.
Human-Centered Design and Prototyping
Building upon the Strategy Phase, we engage with you to rapidly test mockups and clickable prototypes. Using human-centered design we can understand users and identify new ways to solve old problems.
User Experience Design
With our expertise in technology, we are able to design intuitive and engaging experiences that solve human problems and create measurable impact towards achieving your goals.
Creating A Blueprint
Developing a digital product is not so different from architecting a building. Creating a blueprint for success helps us build a strong foundation and ensures that we stay true to our mission and achieve our goals even if the pieces within continue to evolve.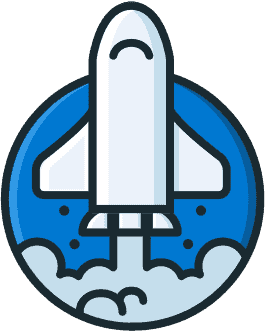 Development
Build experiences.
A Product That Highlights Your Program
Your organization exists to solve a problem. Your program is likely unique and isn't well represented on the off-the-shelf tools that are one size fits all. CauseLabs specializes in developing web products specifically for your program and your scalability.
Impact Through Technology
Our goal is to help your organization get the most out of the technologies that improve your products, services and systems. Whether it's building a responsive website, providing world-wide access to digital libraries, or reaching millions of users through an application ecosystem, our multi-disciplinary team takes pride in crafting the user interface and the inner-workings and integrations that make those systems work.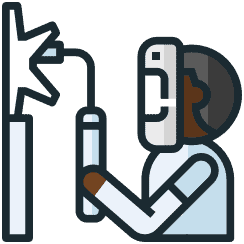 Support
Your partner for ongoing success.
Product Maintenance and Support
Your organization now owns a digital product and that comes with an ongoing need for security, maintenance, and support. We offer care plans for transitioning from active development to maintenance and support. We can also assist with the handoff and planning for continued success.
Measuring and Improving Outcomes
Once a product has launched there is much to learn from how users are engaging with it. With usage data we can see how the product helps individuals or communities, and what triggers produce the most positive outcomes. We can help you enhance your product to capture the right data, create downloadable reports or analytics dashboards. We want to help you measure what matters.
Our Opportunity
It's time to grow together.
Our goal is to better understand the challenges that surround your problem so that we can find sustainable solutions to accelerate and scale impact. While it's not the only factor, we believe technology can play a significant role in scaling organizations around the world by facilitating access, delivery and engagement.
We seek partnerships that align with our cause and core values, and who wish to collaborate with us on projects needing a digital strategy, human-centered design, and/or custom web development.