2017 ANNUAL REVIEW
A Year for Growth
As of 2017, we reached 250+ million people through our work.
Partnership Overview
We partnered with 27 organizations in 11 cities across the nation.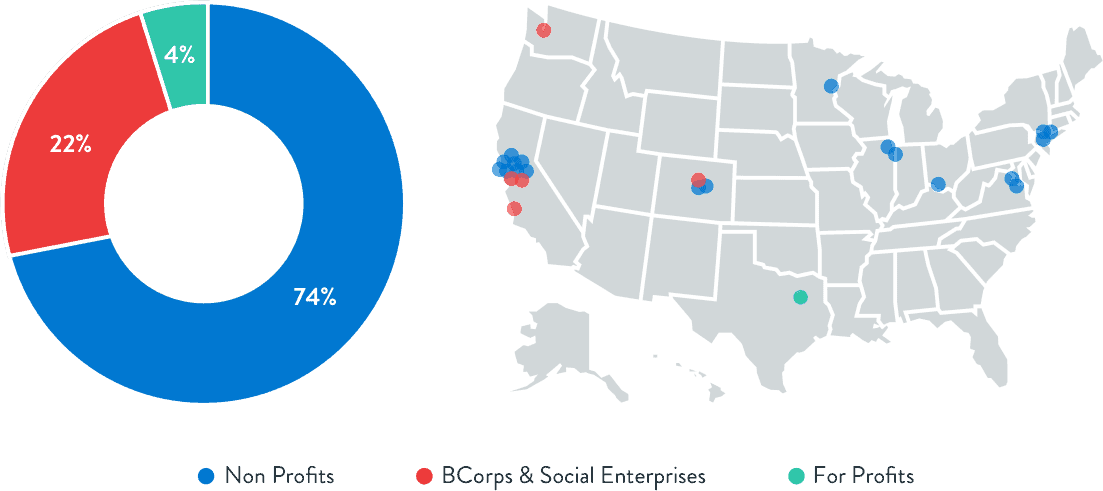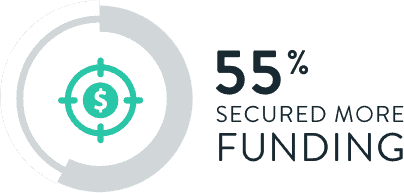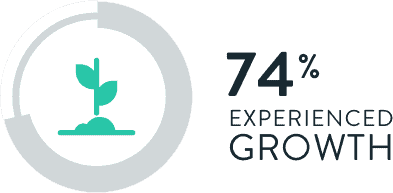 Project Breakdown
We created strategies & solutions for projects across 10 sectors.

EdTech keeps students engaged, improves outcomes, makes evaluations easier, and prepares them for the future.

Financial literacy for children and adults is proven to have profound impact on consumers in altering behaviors and improving their socio-economic situation.

Our communities prosper most when organizations step up to create initiatives for critical issues that provide measurable, sustainable solutions.

Other projects improved outcomes in food scarcity, advocacy, civic engagement, family development, health, access, international development, water and sanitation, and workforce development.
Financial Review
Our B Corp scores are high in employee wages, benefits, culture, diversity and transparency.
Of our revenue went directly to employee compensation, benefits & contractor wages.
Of our revenue paid for professional services such as legal fees for our PBC conversion, 3rd-party quality audits, accounting, taxes, HR, and insurance fees.
Of our employees and contractors are paid a living wage. The majority of our employees are paid an average or above average wage for their role in our sector, market, and regions.
Learnings from 2017
With 74% of our projects at discounted rates for nonprofits, we fell short of our profitability goals. We recognize the need for more corporate partners either as clients or sponsors of our nonprofit work to achieve greater ongoing sustainability.
Impact By the Numbers
In 2017, we focused on company stability and healthy growth while continuing our social impact.

Giving Back
As a distributed team, we're able to reach out to our own local communities to further our impact as CauseLabbers. In 2017 we volunteered our time and talents at 21 different nonprofit organizations across the world. Here are some of our favorites: