Former Fort Worth Mayor Betsy Price said, "2020 was hell. 2021 is when hell froze over." Those in Texas who experienced the unprecedented weather know what she was talking about, but this quip extends beyond the reality of an environmental disaster. The saying "when hell freezes over" often translates to "that will never happen" when people say it.
In the past two years, many of us have learned not to say "never," and our mindset is braced for the unexpected worst-case scenario. Our vision that we had at the end of 2019 might have changed, and that's okay. That means we've evolved, and hopefully, we are not ignoring the signals that point towards change and new opportunities.
If you've watched my impact technology talks, then you may have heard me talk about Kodak and Blockbuster. In hindsight, it is clear that these companies held on too long to things that could not sustain their future growth. 2021 has been a year of taking that lesson to heart and looking through a lens of future-proofing our business.
We will carry forward the things that have worked really well for us in 2021. We will also continue to work on fixing the things that did not work well for us. The aim is not to predict or completely plan the future but to understand that strategic planning is not simply about fixing what is broken. It is also about improving and embracing what is possible.
If 2020 was a year to overcome, and 2021 was a year of understanding and setting expectations for the "new normal," then 2022 will be the year for taking new risks and living into our core value of Embracing Possibility. One thing is certain, the future is different, and we have to move forward knowing that.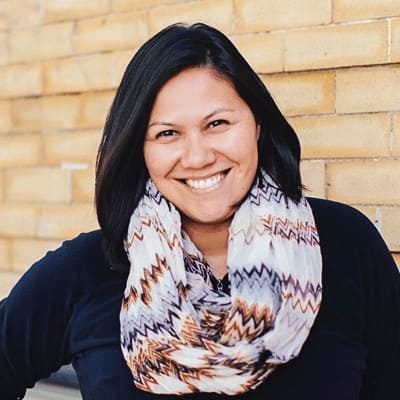 CauseLabs CEO and Co-Founder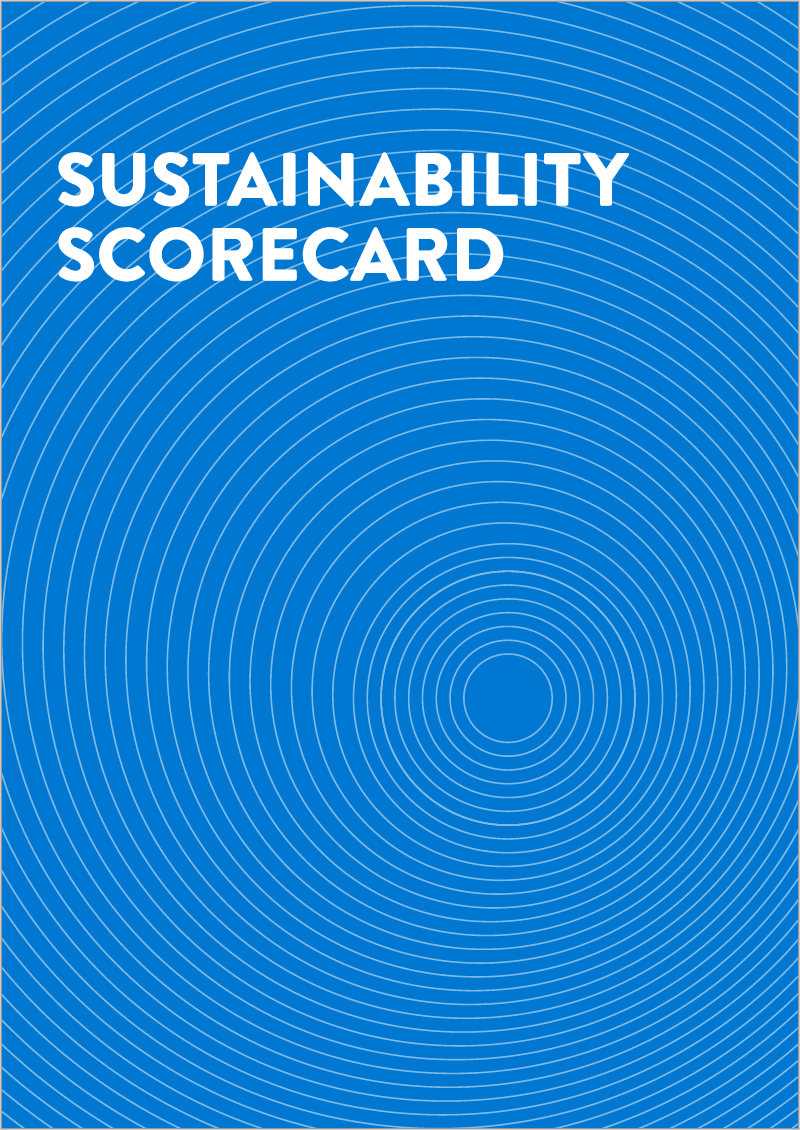 The UN Sustainable Developement Goals
The United Nations Sustainable Development Goals (SDGs) are the world's shared plan to end extreme poverty, reduce inequality, and protect the planet by the year 2030.
Adopted by 193 countries in 2015, the SDGs emerged from the most inclusive and comprehensive negotiations in UN history and have inspired people from across sectors, geographies, and cultures.
CauseLabs joined the UN Global Compact in 2019 when we found that we were perfectly aligned with the global goals. For over 10 years the majority of our projects have met at least one of the 17 Sustainable Development Goals.

No Poverty: 6 Projects
Health & Well-Being: 8 Projects
Quality Education: 9 Projects
Gender Equality: 1 Project

Decent Work: 1 Projects
Industry, Innovation: 2 Projects
Reduce Inequality: 20 Projects
Sustainable Cities: 3 Projects

Responsible Consumption: 1 Project
Climate Action: 2 Project
Partners for the Goals: 10 Projects

The SDG Action Manager Scorecard is an impact management solution developed by B Lab and the United Nations Global Compact. It enables businesses of all sizes to set goals, track progress, and stay motivated on their actions toward the SDGs. CauseLabs measures our impact against all 17 SDGs. We are scored out of 100 based on various targets defined by B Lab and the UNGC for corporations.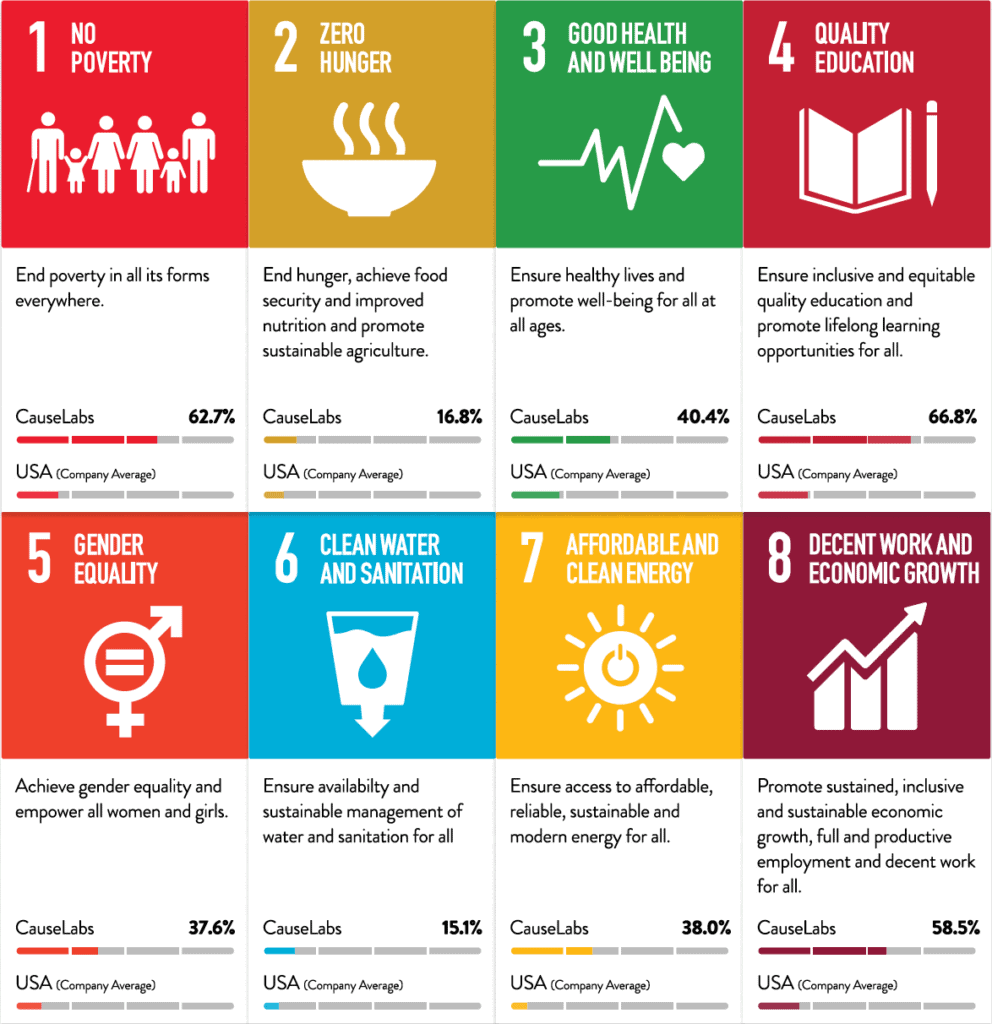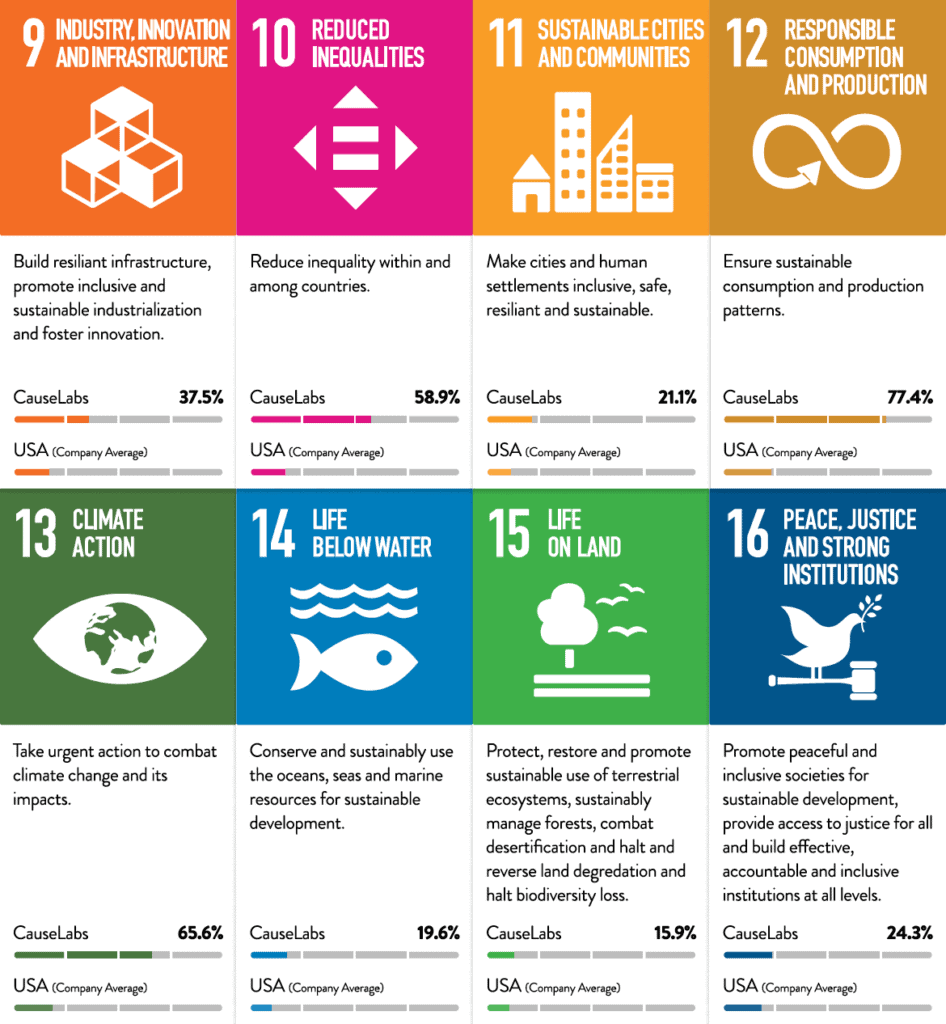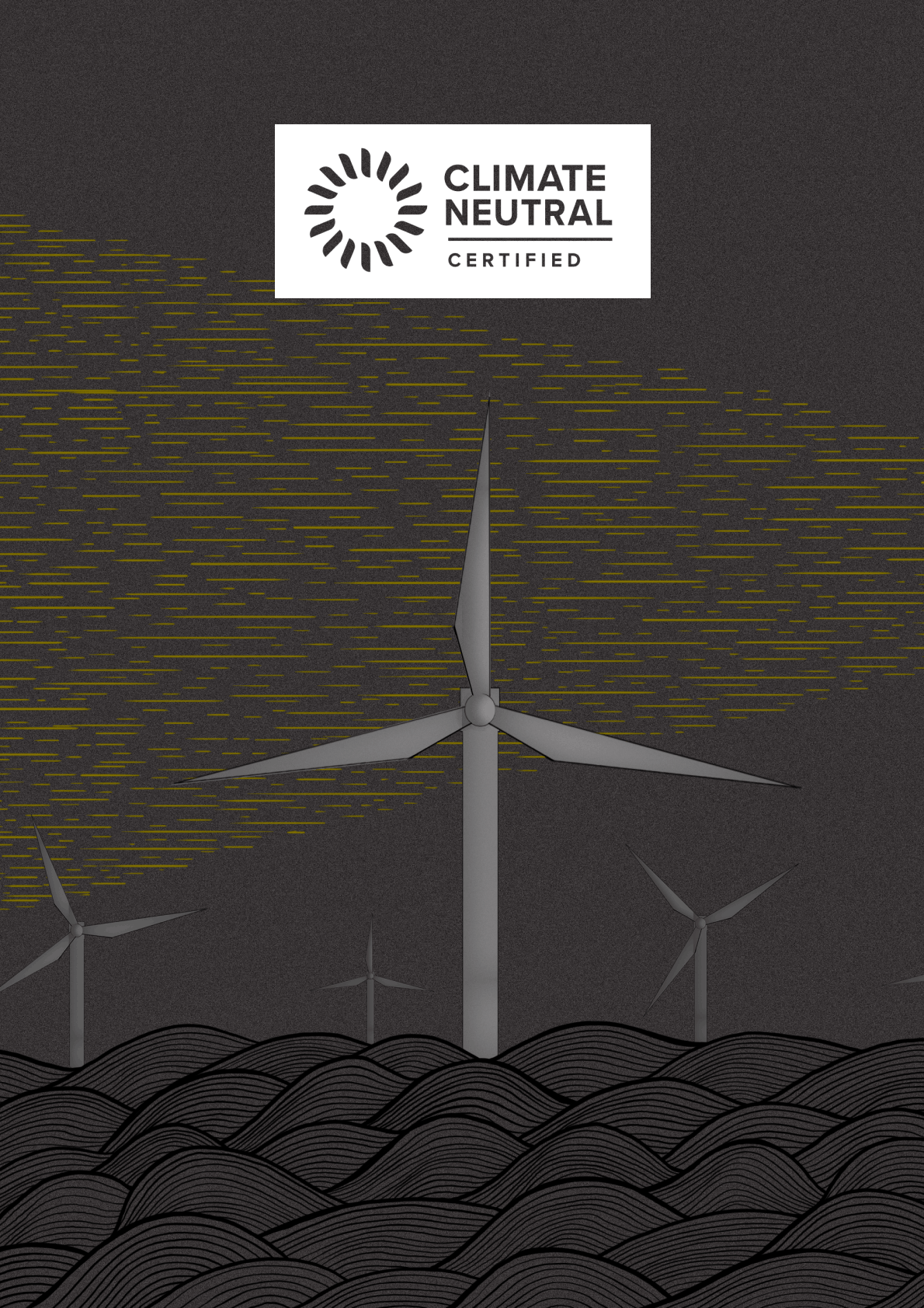 Our Commitment to the Planet.
We continue to learn new ways in which we can align our business decisions with our commitment to positively impact our planet.
You may have noticed in 2022 that our newsletters and email signatures had fewer images or that our events were virtual instead of requiring a commute to an onsite location. At CauseLabs we believe that being responsible citizens of the planet can also happen with the very small changes that we make. We are vocal about these initiatives to help others recognize the changes they can make because we believe every change adds up to a lot.
Since 2018, CauseLabs has measured its carbon footprint and in 2019, we became climate neutral through an incrased purchase of carbon offsets.
In 2020, we set targets to reduce our emissions. One silver lining of the pandemic may be the reduction of carbon emissions due to changes in operations and both personal and professional habits, not just by our company, but in companies around the world.
As we returned to normality in 2021, CauseLabs aimed to maintain a reduced carbon footprint, and with our offsets, we are also carbon negative.
Where possible, we use green servers, we purchase locally, we partner with green vendors, and we continue to learn, measure, and reduce or replace our emissions with more sustainable options. Since we do not manufacture or ship products, we track all of our Scope 3 emissions including our air and car travel, our employees' home energy usage, our company emails, and our website traffic.
In 2021, CauseLabs was carbon negative with offsets.
Total Company Emissions: 43.4 metric tonnes
Remote Work Reduction: 182.4 metric tonnes
Green Power Reduction: 9.56 metric tonnes
While it may not be on your project requirements list, know that choosing CauseLabs extends our environmental commitment to your project and we'd be happy to help you go green!
2021 Finances: How we spend our dollars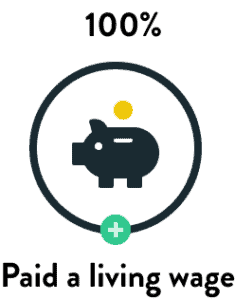 We believe that our employees are the most valuable aspect of our company, and we follow that belief with action. Our value of radical respect is demonstrated in how we pay all of our employees an average or above average wage for their role in our sector, market, and regions.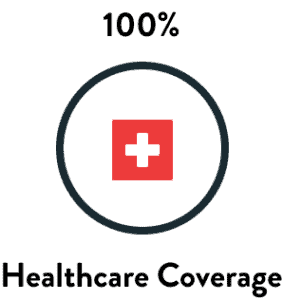 Radical Respect at CauseLabs means respecting the entirety of a person. That includes their health and well-being and that of their entire family. Our health benefits cover 100% of healthcare premiums for an employee's entire family. Quality healthcare is a valuable benefit for our team's peace of mind.
91.5% of revenue: Employee compensation, benefits & contractor wages.
11.4% of revenue: Other Operational Expenses (as a result of increases in benefit commitments without an increase in rates due to the pandemic.)
We empower the underserved and those that serve the greater good.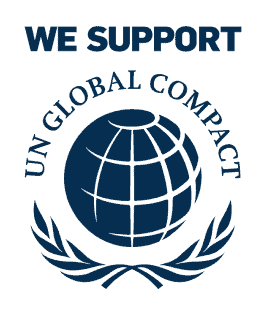 UN Global Compact
We joined the UN Global Compact in 2019 committed to aligning our company and culture with the Ten Principles of the UN Global Compact to help transform the world through business. We want to inspire others to join us as we Make Global Goals Local Business to create the world we want.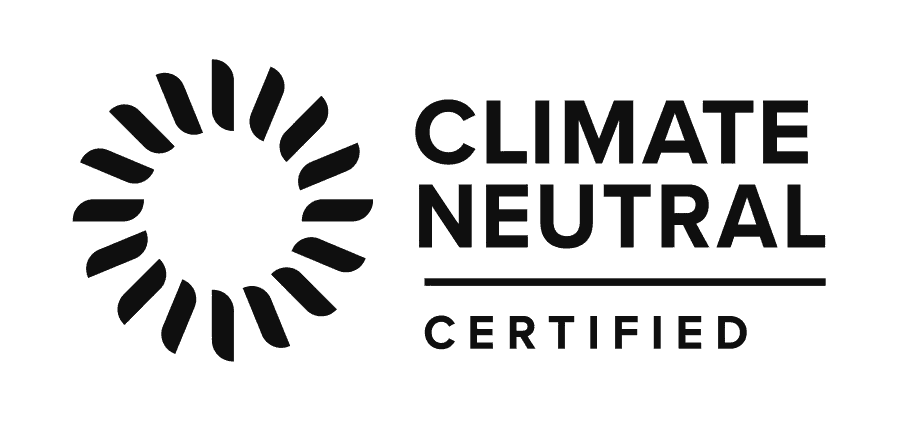 Climate Neutral Certified
CauseLabs has been Climate Neutral Certified since 2019. Our team continues to maintain a lower carbon footprint and offsets the carbon emissions we produce. In 2021, our company was carbon negative.
In 2021, 100% of CauseLabs projects were delivered to nonprofit organizations. View our Sustainability Scorecard to see how we use technology as a force for good.
CauseLabs supports and advocates for the Universal Declaration of Human Rights and the Ten Principles of the UN Global Compact in its decisions and operations impacting areas of Human Rights, Labor, Environment, and Anti-Corruption.
We infuse quality and meaning into every task, every day.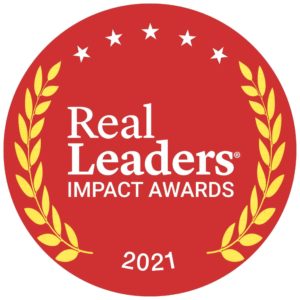 Real Leaders: Top 150 Impact Companies
An annual award recognizing companies that focus on their social and environmental impact. This award showcases the top 150 companies around the world.


We strive to create a culture of balance in all aspects of our lives.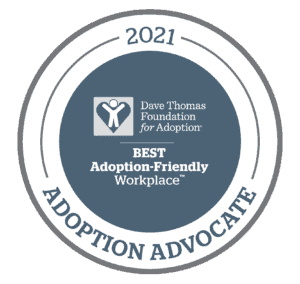 Adoption-Friendly Workplace
It's an honor to be designated as an Adoption Advocate by the Dave Thomas Foundation for Adoption (DTFA). CauseLabs is also #5 for Small Businesses that offer the best Adoption and Foster Benefits.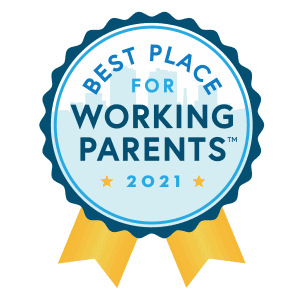 Best Place for Working Parents
Small Business designation from Best Places 4 Kids and the City of Fort Worth. This is in recognition for our commitment to supporting working parents through our family-friendly policies and practices.
We are the spark that enables progress.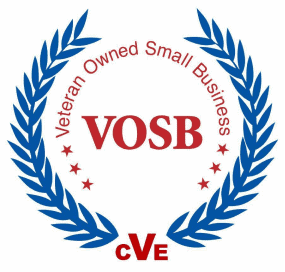 Veteran Owned Small Business
Our co-owners Sheryle and Michael Gillihan are both veterans of the U.S. Army. This experience grew their leadership and teamwork skills, and it fostered in them the values that shape our company. We are proud to represent veteran-owned small businesses showing our ability to continue serving our community and country.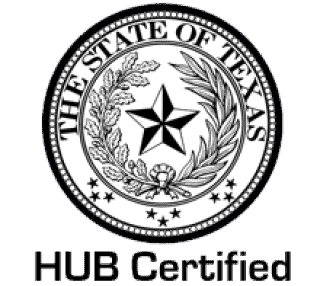 Historically Underutilized Business
Minority-owned and woman-owned businesses are presented with different challenges associated with centuries-old societal biases. The State of Texas has put forth efforts to recognize and open up opportunities for these businesses to excel.
With appreciation for these opportunities, we strive to embrace these possibilities to use both the web and our business as forces for good in ways that make a tangible difference for our community.
We foster leadership through outreach and education.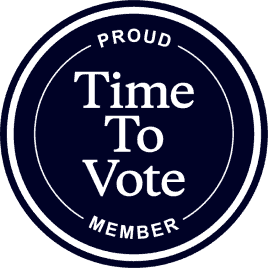 Make Time to Vote
We're one of more than 700 businesses contributing to the culture shift needed to increase voter participation in the U.S. elections by giving our employees Time to Vote. CauseLabs supports time to vote for local, state, and federal elections.
Learn more about the movement here.

Net Zero 2030
CauseLabs joins over 500 B Corps that are publicly committed to a net zero future by ensuring we will have Net Zero Carbon Emission by 2030.  See the full list of B Corps here.
In addition to the above, we Aspire to Inspire by organizing, participating in, and serving with associations and other global and local groups. These include Impact Fort Worth, Tarrant County College, the Fort Worth Chamber of Commerce, Entrepreneur's Organization, NTEN, the Social Enterprise Alliance, Opportunity Collaboration, We The Change, Climate SME Hub, UN Global Compact, GEW Fort Worth, Techsoup, Women in STEM Leadership, and several WordPress communities.
"When you become comfortable with uncertainty, infinite possibilities open up in your life."
Ekhart Tolle