If you're the leader of an organization that offers a curriculum-based program to build young minds, you may be looking to take your impact further by leveraging some type of learning management system. As you may have already discovered, it's no easy feat.
Here at CauseLabs, we've designed multiple award-winning learning management systems, and here are five considerations to help guide you that have led us to success.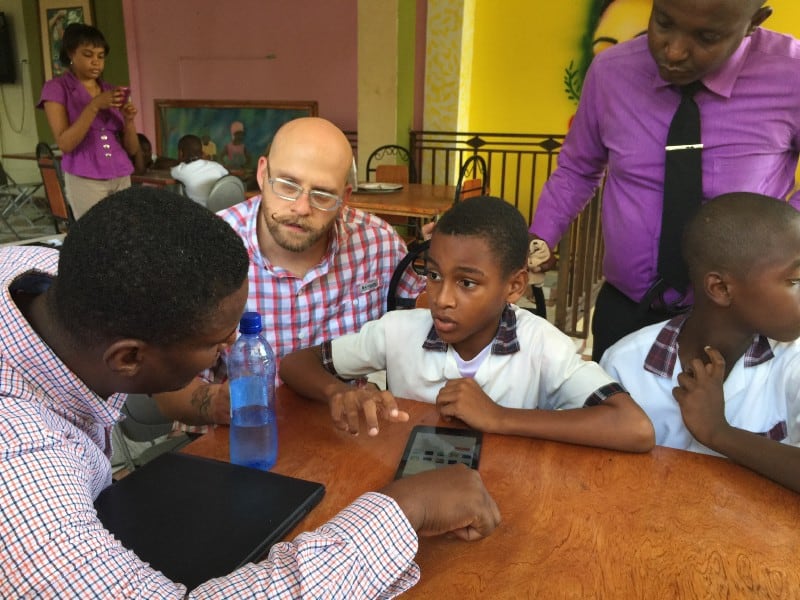 1. Who is your learner?
This is the fundamental question facing any software solution designed with a user-centered spirit in mind. Knowing your target audience in advance will help answer all the questions and doubts that will arise in the future.
Depending on who is going through the different learning paths you'll design, they may be more interested in interactive media instead of classic videos and slides, or more willing to tackle challenges, complete assessments, or more prone to require human assistance from time to time.
Take everything you know about your target learner into consideration: socio-economic position, cultural background, age group, academic grade, even the physical environment plays a part: the country, city and neighborhood culture and idiosyncrasy influencing them every day, in a positive or negative way.
For Example: children who use SmartPath, an online platform we developed in partnership with the Economics Center at the University of Cincinnati, need bite-sized interactions followed on by teacher-guided interactives. Moneythink, on the other hand, gives high school students more agency in the experience, giving them a choice of challenges to take on and content to consume.
Decisive insights will come out of this analysis. Should we build a web platform? Do we need mobile support? Do our learners have a reliable internet connection at home or at school? How about if you're reaching learners in emergent countries, or senior citizens? What is their familiarity with technology?
Start with your learner at the center of your design process, and you'll start on the right path.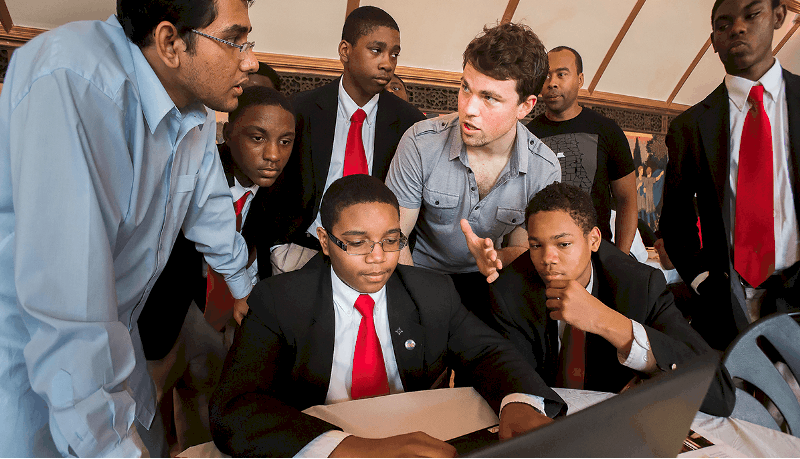 2. Who's involved in supporting that learner?
Your final user should always be the learner, but there may be relationships that are key to guiding his or her experience. They may go by many names: teacher, mentor, coach, counselor, leader, or facilitator. With technology, new peer-based interactions are available to you as well and are worthy of consideration.
The question this leads to is: Who you are helping with your system: The final user (learner), or the guide?
A LMS designed for teachers will be oriented towards helping them help learners more effectively. It'll provide all materials, assessments and governance tools needed to implement successfully. It'll save them time. It'll give them data.
An LMS designed for learners will be oriented towards providing a fully-featured, self-contained learning experience, with the right feedback "from the outside" at the right places, and a whole learning workflow guiding learners on their different paths. Knowing in advance that your system will be directly assisting the final user, a whole lot of different questions and choices will present itself. Concepts like learner engagement, challenges, points and scores make more sense when you are designing a learner-centered LMS.
Each LMS is unique, the same way that each learning experience is different from the others. At this stage, you should be able to identify other user roles that may interact with your platform. Do learners have mentors? Do teachers have coaches? Is there any other actor in the learner's learning path? What are each of these actors allowed to do, and what is it they need to be successful within your program?
For Example: When Reading in Motion sought to design an online experience for their proven reading intervention program, they landed not on an experience for the learners (Chicago elementary schoolers) but for the teachers who implement the music and drama-based program. By easing the many demands of teaching with effective planning tools and content delivery systems, the LMS supports implementation and ongoing communication between teachers and Reading in Motion coaches. Opportunity Network, on the other hand, identified opportunities for their instructors and learners, with some aspects of their system designed to reduced cognitive load for the former while providing self-paced content for the latter on their own time.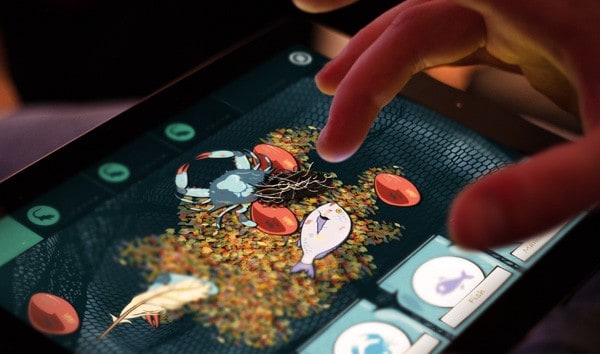 3. What's the right mix of passive vs. active content?
Through our experience working with educational organizations, we have identified two major types of content delivered through an online LMS. The most typical one, passive content, comes in the form of non-interactive media: videos, documents, slideshows, pictures, and so forth. While this type of content is essential in any learning experience, depending on your target learner group you may need some additional active content.
There are many ways to provide interactive content in your online LMS. Some of them are fundamental, like self-assessments and scores. Others will work better or worse depending on the whole learning experience.
Learning points are a powerful tool based on the gamification theory, and are more effective when accompanied with challenges. Design a set of challenges(optional or mandatory) that your learners will have to tackle at some point in their learning track. Or, just let them choose which to take from a pool of available puzzles. As a reward for completing these challenges, learners can get points and/or badges that will stick out in their profile page. They then can proudly show them to their peers. You can also introduce learner levels, positions in the "game" of learning that can only be attained with a given amount of points, and that unlock some specific lessons, or hidden games, or whatever "secret content" you may want to design as a reward. By making the whole experience feel like a game, you'll increase the user engagement in your platform, AND making the learning process more fun.
Don't forget that it is rather easy to make your user interface reactive — and proactive. Nudge your learners when they are slacking or encourage them when they completed several lessons in a row. Make your learning experience completely unique, and don't forget that there is no reason why an online software platform cannot look and behave as a real teacher, mentor, counselor… whatever the role you want your LMS to play.
Another industry-standard interactive experience you may want to explore is SCORM technology. SCORM allows for the creation of a full record of the learner's learning activity, usually in the form of interactive animations that include assessment. While costly and technically difficult to implement, SCORM ensures your LMS's compatibility with other e-learning platforms, making your content portable. Depending on your case, it could be not only suggested, but totally necessary.
For Example: LaunchMe, an app built with the innovation team from the United Way of New Mexico's Mission: Graduate initiative, in collaboration with the city of Albuquerque's innovation team, uses a full badging system and public profile to give learners clear goals to hit and the place to talk about their achievements.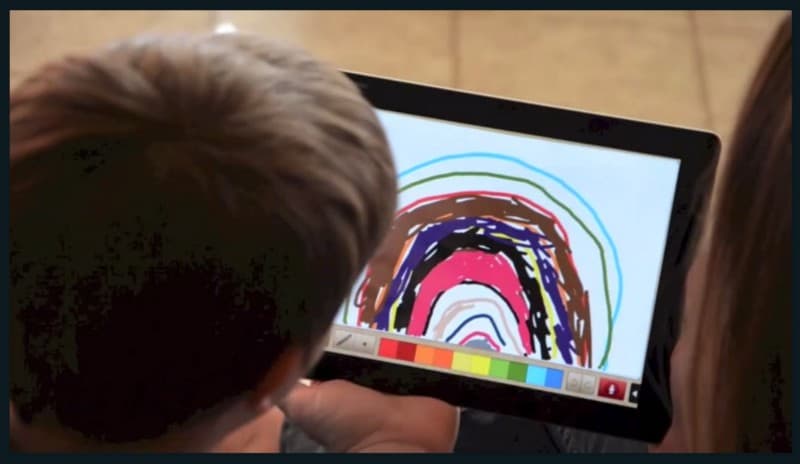 4. How can you leverage custom learning paths?
When you're designing your curriculum and the overall learning experience, one thing you should consider is: what content is available to the learners, and when?
The simplest answer is to make all courses and lessons always available to all learners. Browsing the catalog, each user can decide what they want to learn and enroll to any available course. This can be enough for most LMSs and it could be the way you want your learning experience to be: open to everyone. However, there are other options that are also worth exploring.
By implementing learning tracks in your LMS, you are forcing some courses to be open right after another course (a prerequisite) was completed by a given learner. This is an easy way to lead learners through a structured curriculum where some simple concepts lead to more complex subjects. It's a branching approach rather than a linear one, and it keeps the overall experience simple. Be careful, though: restricting learners' agency too much can cause more frustration than ease of use, so strike a balance.
Another way of guiding your learners through the curriculum is to implement learner levels. This way, a given course would only open for a given learner after she gained a certain amount of points, or attained a threshold score in her assessments, or completed an arbitrary number of courses, lessons, or challenges.
Playing with these concepts, you can design a unique experience that will challenge your learners to really master an area before moving to the next, and will engage them to keep improving their skills and knowledge.
For Example: Opportunity Network's student portal organizes content into courses that students can enroll in. Each course is self-paced and covers a host of content, and completing a course unlocks more courses. Therefore they have agency and a clear path for leveling up at the same time.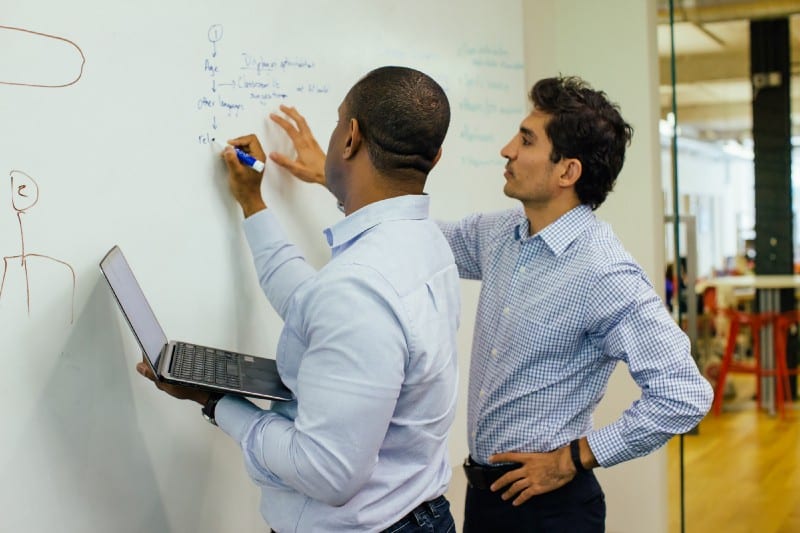 5. What help do you need to take action?
Once you've considered the fundamentals above, you'll better understand where your knowledge and capacity is lacking, and how an outside partner can help. Companies like CauseLabs specialize in plugging into this equation so you're set up for success, whether it's consulting on an hourly basis to spur your strong team on, or whether it's taking on the build process from beginning to end working closely with you. We're here for you.
Here are some of the things you and your partner(s) will tackle together to go from design to execution:
Technology choice. whether it's something out-of-the-box or a custom web or mobile platform (or tablet, or TV-based, there's plenty of distribution channels out there!), it will have different technological requirements.
Expected growth & scalability. Match your vision for growth with a roadmap that handles the complexity. Growing from one thousand to one million active users can be a challenge, and we'll help to balance up front costs with long terms costs wisely.
Deadlines and release date. Building a software system is a highly skilled and artful effort, and depending on its complexity can take from two to several months to complete.
Integration with other systems. Will you need to reuse your SCORM interactive animations to integrate your content with partner organizations? Do you have any other internal or external software tool or platform that helps you in your daily tasks? We can study the best way to make your new LMS talk to these systems.
For Example: Big Idea Project, a project-based learning organization that helps develop generous leaders, used CauseLabs to consult early on and used internal staff and an out-of-the-box solution to great success. SmartPath partnered with CauseLabs from inception to completion including creation of multimedia, a custom platform, and a turnkey platform for onboarding new states to sponsor the program.
Learn more about Learn Management Systems we've built.