It's vital for the success and reputation of your organization to choose strong partnerships that align with your organization's values. Working with a network of other leaders can help you better identify struggles and solutions within your nonprofit. Being intentional with the partnerships and supply chains you use will transform your organization. A diverse and inclusive supply chain is more competitive, innovative, and impactful.
Why Being Intentional is Critical
A research study on consumer values in 2022 found that consumers want to do business with brands that are "sustainable, purposeful, and contribute positively to society." Understanding these consumer desires means your organization can focus on representing those things yourself and intentionally partnering with other organizations that value the same things. Meeting consumer needs is one reason being intentional is critical. There are others too.
Competitive Advantage
Unique suppliers allow your nonprofit to enhance its offerings. It will also provide healthy competition for their business, allowing them to grow alongside you. Searching for various suppliers and partners lets you be more specific about what you need from each. Your nonprofit will run more efficiently and cost-effectively.
Innovation
When you diversify your supply chain and partnerships, you open yourself up to new ideas from emerging small businesses. You may find new products and services from well-known organizations, but they aren't always willing to take the same risks or think outside the box. You want your nonprofit to function at its highest potential, and being intentional will lead to innovative changes to get you there.
Access to New Markets
Adding variety to your partnerships will broaden your community. Women-led small businesses are the minority, but the number of women-owned businesses grew by 21% between 2014 and 2019. They now make up 42% of all businesses in the U.S. It's easier than ever to find partnerships that support women. You will attract new community members as you connect with other suppliers, who may provide better benefits to your organization.
Socioeconomic Impact
According to the U.S. Small Business Administration, 99.9% of U.S. businesses are considered small businesses and account for 65% of new jobs generated during the last two decades. Minority- and women-owned businesses only make up 7% of total revenue generated by all U.S. businesses. You can support these communities by working with them to build your organization.
Being intentional with your partnerships is crucial to creating transformational change. When your network includes people who can identify with your struggles, they're more likely to give you quality advice when you need it most. You might find you have more in common with other organizations and leaders than you expect. And they may help you serve your community most effectively, especially if they identify with those you're serving.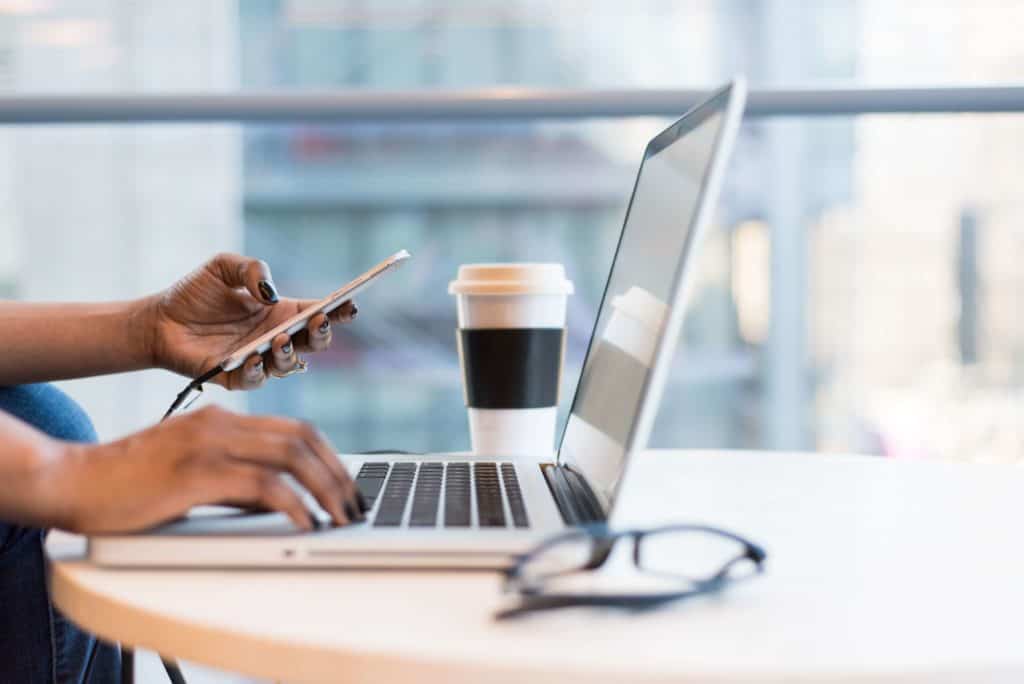 Ways to be Intentional and Support Women-Owned Businesses
CauseLabs is a female-owned business. We also support other women-owned businesses and encourage you to do so too. Here are some ways you can be intentional about this practice.
Support women-owned businesses by:
Doing Your Research. Approach any partnership with your organization's mission at the forefront. Try to find partners who work well with your nonprofit's goals.
Considering Your Supply Chain. Don't just measure your partnerships, but also look at your supply chain. Working with other nonprofits will give you a competitive advantage and access to new communities, but your supply chain is also worth considering. Support and build relationships with small for-profit businesses whose values align with your mission.
Making Introductions. You know the power of being introduced to the right person at the right time. Expand your community and influence by communicating the value of your partnerships with others who may benefit.
Celebrating Successes. Post on social media or review the businesses you work with online. Reaching out to people directly is the most effective way to recommend a new business or partnership.
Making Their Voices Heard. Starting a business is a lot of work. It's even more difficult for women and marginalized people. Speak up if you see injustice. Mentor and promote these communities too.
Sharing Your Knowledge. Communicate your mistakes and successes to help other women learn from your experience. Being transparent about your organization's experience might seem like it will discredit your work, but it's an easy way to motivate others. Network with other women at all levels of leadership.
Join CauseLabs
Causelabs is an advocate for working with women-owned businesses. Think about how your organization could grow through partnerships with other incredible groups. Empowering others will widen your community and improve your credibility. Being intentional will transform your nonprofit. There are plenty of women-owned businesses out there, so you can find the right partners for you with a little time and discernment. Check out our new podcast, "Woman-Owned Agency," to learn more about other female-owned businesses and maybe even discover some new partners.