Strengthening its commitment to sustainability, CauseLabs formally announced that it became a signatory to the UN Global Compact on August 30, 2019. The Compact is an initiative for companies to align strategies and drive operational awareness around universal principles on human rights, labor, environment and anti-corruption and take actions that advance societal goals.
The UN Global Compact is the world's leading voluntary corporate citizenship initiative, with more than 14,000 signatories in over 160 countries. CauseLabs is one of 600 US partners in the UN Global Compact. According to the organization, participants pursue a leadership and engagement approach that incorporates all business functions and integrates sustainability into corporate strategy, operations and culture.
"At CauseLabs, we strive to be ambassadors for sustainable business practices to showcase that people, planet, purpose and profit can coexist successfully," said Sheryle Gillihan, CauseLabs CEO. "As a public benefit corporation we align our service offerings and our operations with the universal initiatives that propel progress and ensure our global communities continue to thrive."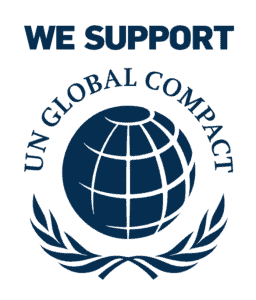 For CauseLabs, participating in the Compact was a commitment towards our ongoing journey to discover and develop sustainable social and environmental solutions that exceed the expectations of our stakeholders.
As a signatory of the UN Global Compact, we have an opportunity to share our mission to grow positive impact and to support the collective endeavors toward global progress. The Compact allows us to grow aligned partnerships with those who share similar missions to improve outcomes and scale impact.
Further building upon the company's commitment, CauseLabs launched its third sustainability report in accordance with the Global Reporting Initiatives. This online update on the progress of CauseLabs commitments features the company's alignment with specific Sustainable Development Goals (SDG), alignment with our values and the company's decisions on strengthening certain focus areas such as providing 100% paid healthcare and becoming 100% carbon neutral.
Full access to CauseLabs sustainability report is available at causelabs.com/impact. Additional information on the UN Global Compact can be found at unglobalcompact.org.