Education is a critical component of running a nonprofit. Whether you're training volunteers or providing the community you serve with informational resources, you have knowledge that you need to share with others. When you use a learning management system for your nonprofit it could make education and training easier to manage.
What is a Learning Management System?
A learning management system is a software-based platform that allows members of your organization to pass their unique expertise along to others. You can use an LMS to educate and train various people associated with your nonprofit organization, including donors, volunteers, and the community you serve. Learning management systems allow you to create training, education, and development opportunities where learners can move through at their own pace.
You can use a learning management system to:
Onboard or train staff
Train volunteers
Provide educational information to the community you serve
Essentially, your nonprofit's LMS creates an opportunity for passing along any educational information to the public you serve.
Features to Look for in a Learning Management System
Now that you generally understand how a learning management system can help your nonprofit support its community, how do you know what type of LMS you need? There are many options, so you'll want to find the system that best works for your organization's needs.
Features to consider when choosing LMS include:
Self-Paced Learning. Learning at one's own pace is a benefit of learning management systems. Look for a system that allows users to contribute as much time as they want. Some users may take an entire course in a day, while others may only log on for 30 minutes once a week. You want a system that works for your community's needs.
Social Platforms. Creating connection through education is a key component of learning management systems. Be sure the system you choose has a chat or discussion board feature so those you serve can discuss what they're learning and connect.
Landing Page. A landing page with your organization's logo and other identifying information helps your community immediately associate the LMS and its content with your nonprofit.
Engaging Material. What do you want your community to get from taking your course? Think strategically about the information you want them to take away and how to deliver it. You want the course to be as engaging and dynamic as possible while still accomplishing its educational goals.
Reporting/Grading Options. How does the learner know when they've completed your course or how much more they have to go? Be sure your LMS has a way for them to see their progress and know when they've finalized the course. You may even want them to receive a grade or a certification once completed. Consider the outcome you want and verify that the system you choose can make it happen.
Artificial Intelligence. AI helps you personalize the learning experience for each learner by offering various course formats and suggesting further learning to participants.
Accessibility. You want to create the best learning environment for everyone, ensuring learners don't run into roadblocks accessing information in various formats.
Automation. You want to be able to automate repeated tasks, so you don't spend all of your time getting your LMS to work. You want to be able to set it and forget it.
Intuitive User Interface. People won't use your LMS if it isn't intuitive. You know your community better than anyone. It's important to consider them and choose a system they'll be comfortable with, not one they avoid.
Gamification. Increase engagement by allowing learners to earn things like points or badges as they work their way through the course.
Integrations. You want your LMS to work well with other tools, like your CRM. Think in advance about what types of integrations you need to get the most out of the information you want to share.
Access. Not everyone has a computer, but most people have a mobile device. Make sure the LMS you choose is mobile-friendly and that it allows learners to log in from multiple devices from different locations.
Audience Need. Every audience is different. You likely will even use your LMS for multiple audiences within your organization. Be sure the system you choose fits the needs of your various learners.
Top Learning Management Systems for Nonprofits
There are a lot of learning management system options available. An out-of-the-box solution may fit your nonprofit organization's needs. Here are some of the top systems to consider.
Absorb LMS
Absorb boasts 26.5 million users on its learning management system. The cloud-based LMS offers various features for learners at different levels and scalability. It can host simple or more complex learning courses, but it is most well-known for courses for hundreds or thousands of learners. Pricing depends on the number of learners you anticipate using the system. It has a free trial.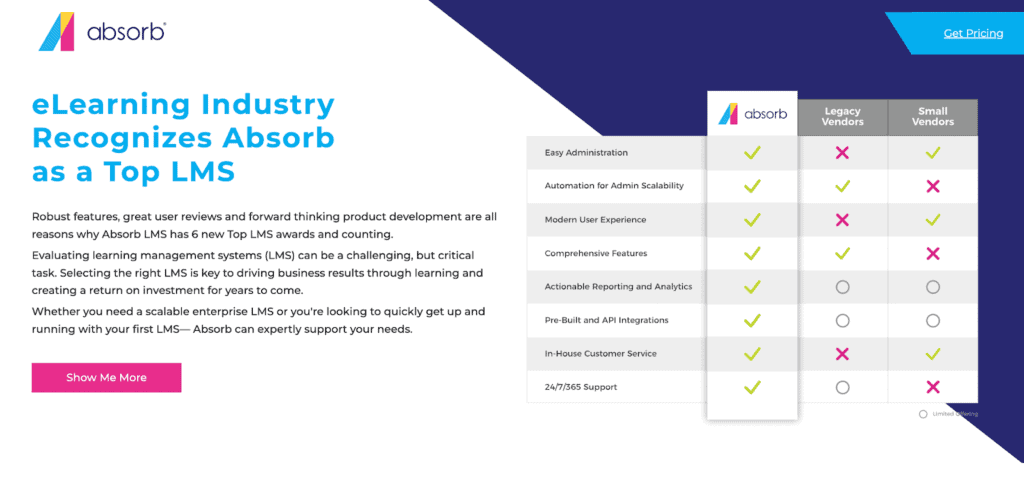 Adobe Captivate Prime
The Adobe name may make some people more comfortable using Adobe Captivate Prime instead of another LMS. It offers more than 250 existing courses, or you can create your own. It also integrates with all of Adobe's Creative Cloud tools. It has a free trial. A full license is $1,299, or you can pay $33.99 a month for a subscription. There also is an education discount if your nonprofit qualifies.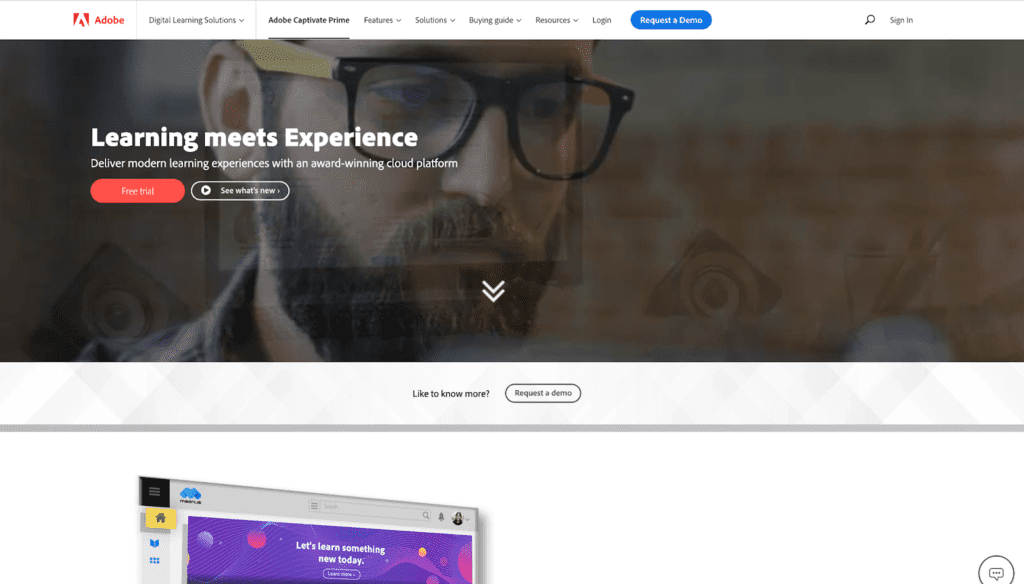 LearnDash
LearnDash is a WordPress plugin LMS that lets you create an online course in four steps. It's unique selling point (aside from WordPress compatibility) is that e-learning experts helped create it. That means it's structured to maximime e-learning potential. It's $159 to $329 a year, depending on how many site licenses you need.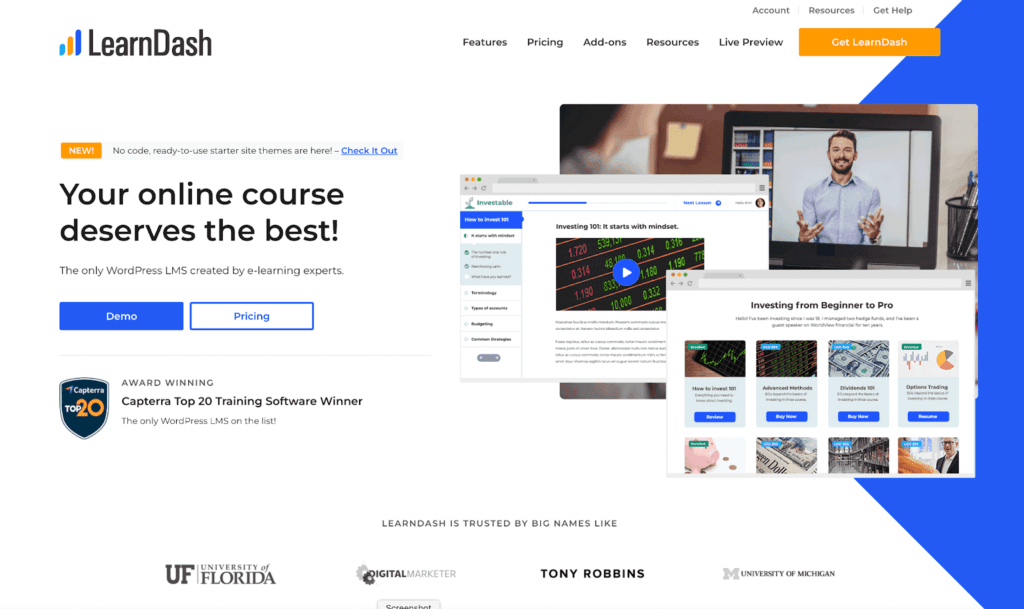 LearnUpon LMS
LearnUpon is easy to use but still allows you to create learning systems for various levels of learners. It is scalable, cloud-based, and provides reporting and analytics on the learners. LearnUpon also is known for its customer service if you need help. LearnUpon has three pricing levels, depending on the number of users you need. It also has a free trial.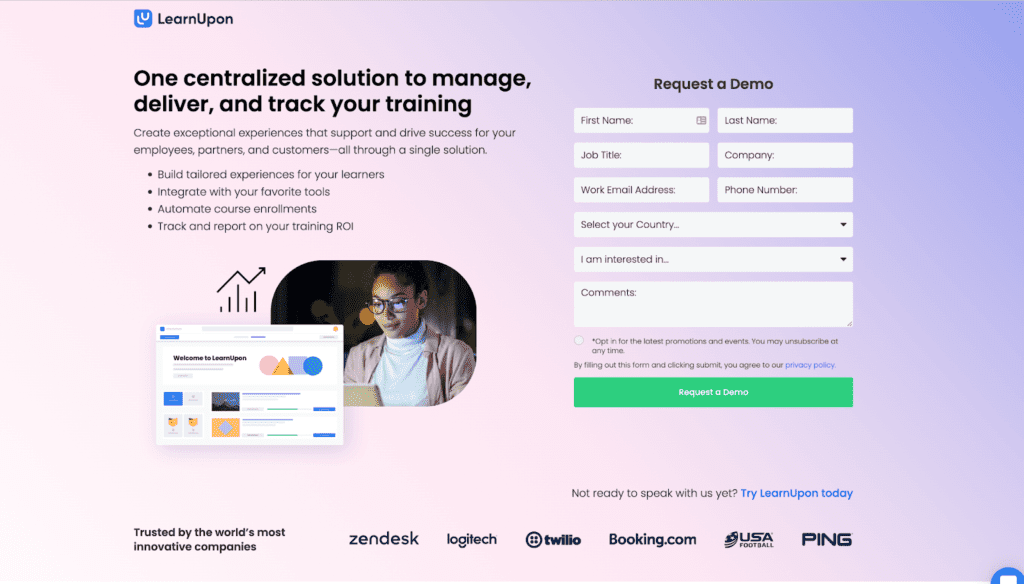 LifterLMS
LifterLMS also is a WordPress learning management system plugin. Lifter practices what it claims. It hosts a course building library of content for the e-learning community, helping guide you in making the best possible online courses. It's priced at $120 to $1,200 a year, depending on your needs. You also can try it for $1 for 30 days.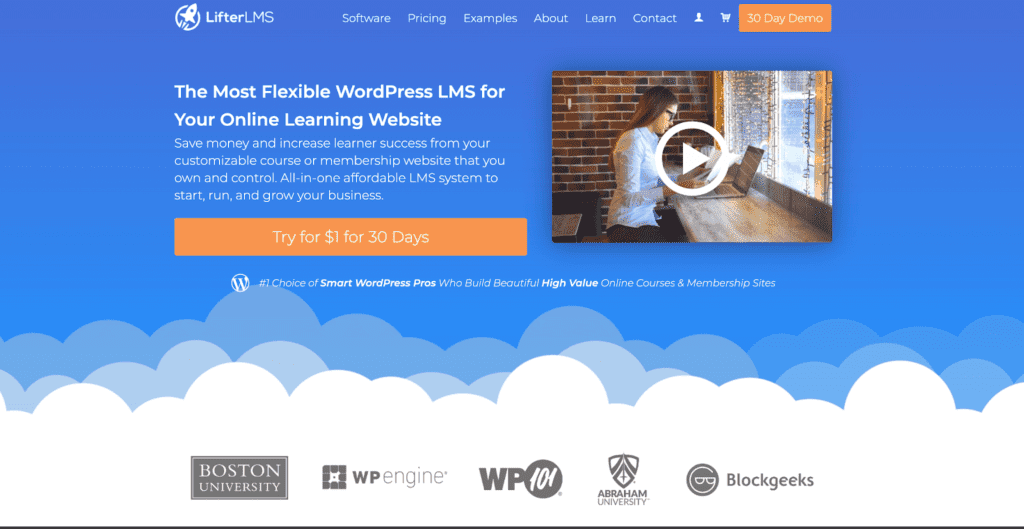 Looop
Looop's focus is on repeated learning situations, like team member onboarding. The cloud-based LMS makes it easy to automate and replicate training. Looop has four different pricing tiers, depending on how many users you'll have. It also has a free trial.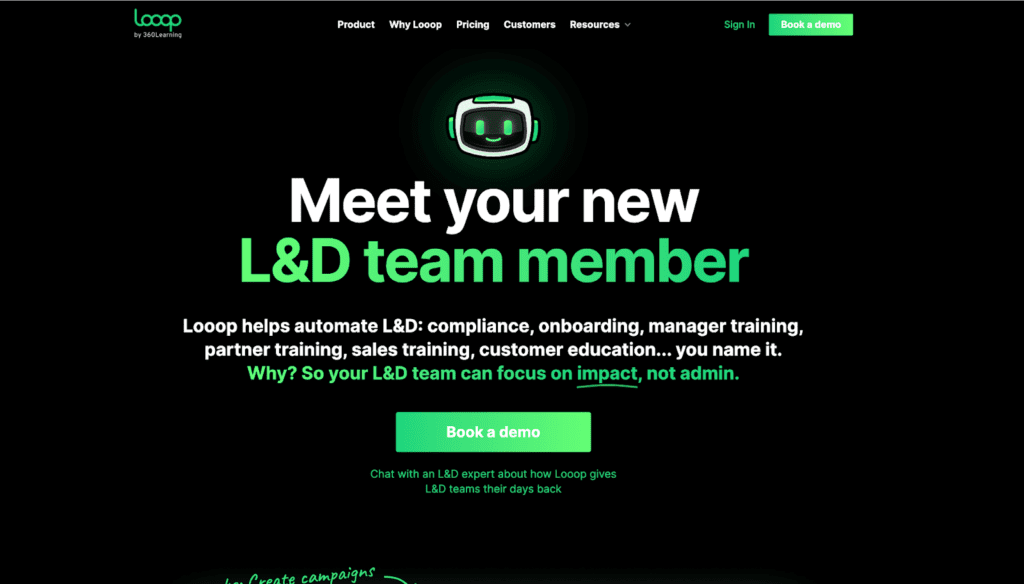 Talent LMS
Talent LMS is known for its simplicity. It has a drag-and-drop interface that allows you to create courses easily and quickly. Courses can include live sessions, tests, and quizzes. Talent LMS has a free version. Plans go from $69 to $459 a month, depending on what features and how many accounts you need.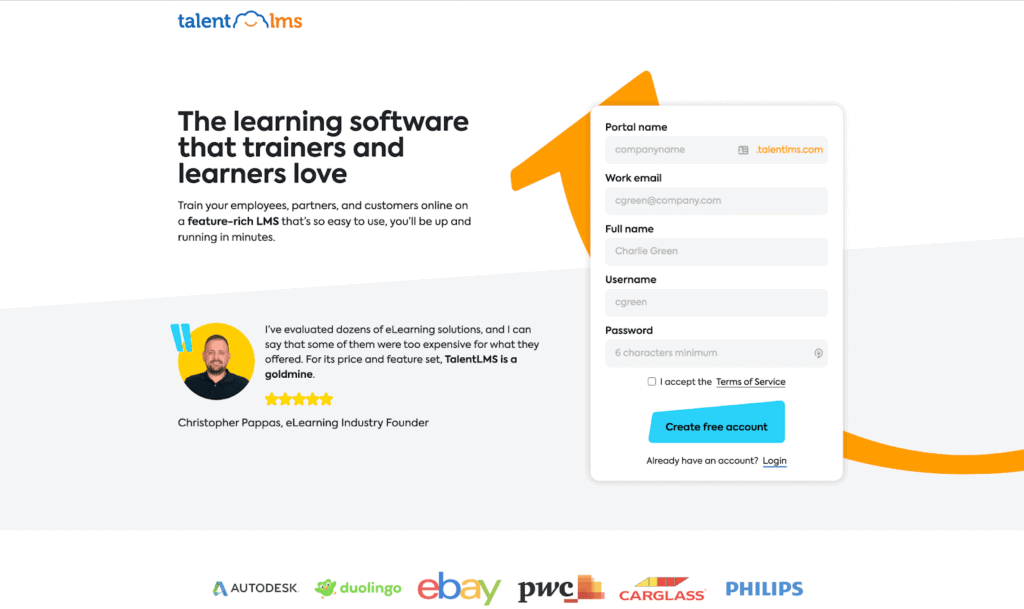 How to Choose the Best LMS for Your Organization
Now you know some of the options out there. How do you choose the best LMS for your nonprofit organization?
When choosing an LMS, consider:
Software Goals. What do you want to accomplish with your LMS? The outcomes you seek will determine what features you need.  
Features. Once you know what features you need to achieve your goals, it's easy to start weeding out the systems that don't offer what you need. 
Budget. Your budget will determine which LMS you choose to some extent. How much you pay for most systems depends on how many users you expect, so you'll need an estimate. Also, pricing for most LMS plans requires you to answer some questions to get an estimate, so expect to spend a little time gathering pricing options to compare.
Recommendations. What LMS are other nonprofits using? Ask around and find out which systems your network recommends and which ones they suggest staying away from. Also, think about any online courses you've taken. Was there an experience that stood out? If so, find out what LMS they use.
Use Demos. Almost all LMS have demos on their sites. Try a few out before you make your final decision.
Create a Custom LMS
While there are many learning management systems, the one you need may not exist. If you need features that you can't seem to get from out-of-the-box tools, you may want to consider hiring a developer to create a custom LMS for your nonprofit organization.
Having a custom tool unique to your organization may be worth the extra effort to have an LMS or an integration built. Think about what your community needs that the existing systems don't have. Is this function critical to the overall success of the LMS? Is it something your organization will want and need long-term? If so, it's worth talking to a developer about making it happen.
If your nonprofit's LMS doesn't serve your community's needs, you may spend a lot of time and money on something that won't accomplish your goals. It's better to consider a custom system that will serve your audiences now and in the future.
Let CauseLabs Help
Whether you need a custom system or a unique integration to work with an existing tool, CauseLabs can help you get what you need from a learning management system for your nonprofit. Contact us today to discuss your LMS needs and how we can help you make the most impact in the community you serve.