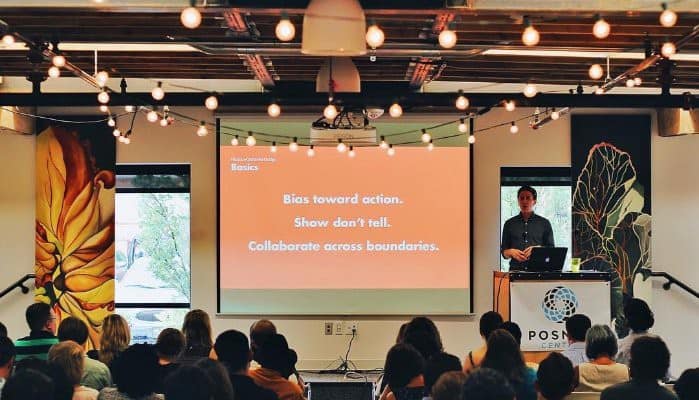 Problem Statements
It all starts with a problem. We've found it's amazingly helpful to have a single statement that represents the nature of the problem, who's experiencing it, and why it's so important to solve. We have a simple template you can use, inspired by the ongoing work we do with our friends at IDEO.org, to help work through the single-sentence expression:
How might we [human-oriented problem to solve] through/by [big hunch about the innovation] so that [important outcome that will happen].
I can't tell you the number of RFPs and multi-page project briefs I've been sent over the years that don't have a compelling and refined problem statement. I'm often left to ask the question myself: "What difference will this project make that is worth our team's time and investment?"
Drawing Board Sessions
Drawing Board sessions are all about iterating and refining the problem statement, better understanding the context of those experiencing it, and getting on the same page about the key needs around it. Drawing Boards help us make sure we're focused on the core problem before going neck-deep into potential solutions. We find that just two weeks empathizing and contextualizing in this way reaps incredible benefits over the many months, sometimes over a year, it takes to pull off a digital innovation.
At CauseLabs we have a recurring company-wide Drawing Board session once a week. It's 30 minutes, informal, high energy, and wide open to new and returning ideas alike. It's a space where problem statements are drafted, teams form, and empathy's catalyzed.
Fancy a Webinar to Go Deeper?
Sheryle Gillihan and T.J. Cook gave a webinar about this very topic live from the Nonprofit Technology Conference in San José: "The Path from Problem to Idea to Solution." We shared plenty of examples from real work, lessons learned, and concise takeaways to inspire your work. Watch the webinar below!