It's the season for giving thanks. But the end of the year may have snuck up on you like the Grinch stealing Cindy Lou Who's Christmas tree. Now you need help using tech to show gratitude this holiday season. This post will offer some suggestions and provide a way to weave the Thanksgiving spirit into your operations all year round.
Strategies for Using Tech to Show Gratitude
Technology makes it easy to appreciate donors for helping to make your mission possible. Here are some creative ways nonprofits can start using tech to show gratitude.
Personalize It
Personalization is key in keeping your donors engaged. It shows you are paying attention to who your donors are and what they do for your organization. You can do this with a little creativity. Write personalized "thank you" emails according to their donation and involvement with your organization's mission. You can even send a personalized email to donors to tell them how you utilized their specific donation.
Brand It
A theme or hashtag can help you narrow your focus and increase your impact. A "Donors of the Week" post on social media, post on your blog, or feature in your email newsletter can thank those who support your mission and help put a face to your donors. Some people enjoy a little limelight. If you don't have a donor photo, consider creating a branded "thank you" GIF for your organization.
Build Gratitude Rituals
Think about the experience of your donors. How would you like to thank them as they reach certain milestones? How would you thank a first-time donor versus a recurring donor? Those who contribute $25 versus $25,000? A donor who prefers their contribution to be used for operations versus a specific campaign? Consider the specifics of the contributor, and go from there.
Include Others
You know the adage, "You scratch my back, and I'll scratch yours"? Your nonprofit likely partners with other organizations whose missions align with yours. You may also receive regular donations from corporations. If a business donates, mention their page and link to their website on your digital channels to reinforce your partnership. Likewise, if another organization tags or mentions yours, share the post.
Make It Easy
You don't have to complicate gratitude. A donor honor roll list in your email newsletter or on your website is a tried-and-true way to credit givers.
Automate It
Automation isn't a silver bullet, but it is a valuable tool. The trick to automated donation confirmation pages and receipts is to make them feel personal. When creating your donation form, allow your donors to select programs where they would like to prioritize their dollars. Knowing this preference allows you to be more specific about the details of the donor's gift in confirmation pages. In turn, the more likely donors are to give again.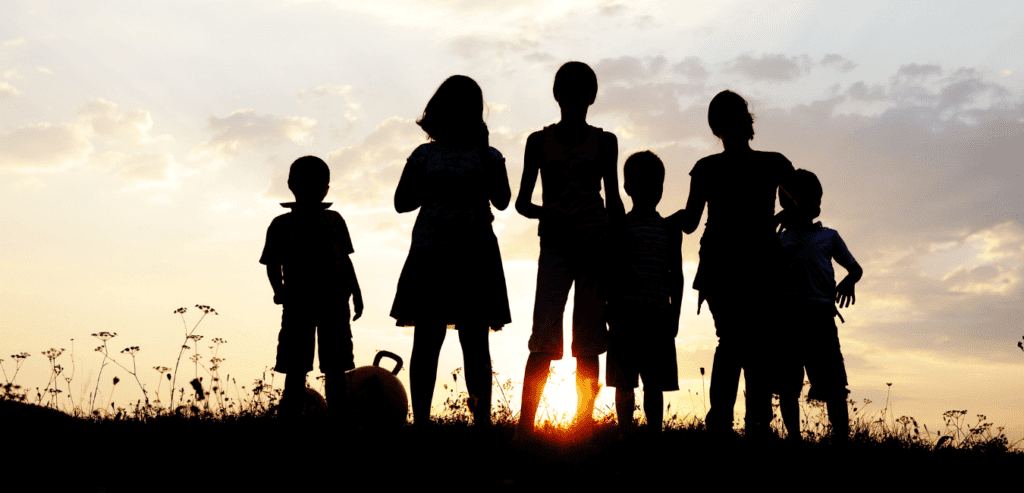 Types of Tech to Use to Show Gratitude
Although it's heartfelt and appreciated, you don't have to send donors hand-written thank you notes. Utilizing your nonprofit's technology when showing gratitude can help you make the most significant impact. 
Tech to use to show gratitude includes:
CRM. You can use your customer database to determine donor milestones and anniversaries. Is it their birthday? Have they been with you as a supporter for a significant amount of time? Knowing why you're saying thanks is key.
Web Pages. Consider the message a donor sees after they sign up to become a member or provide funds. Customize a "thank you" web page that tells donors how much their support means. Separate web pages that highlight contributors and volunteers are also a great way to show appreciation.
Social Media. Your nonprofit can make a heartfelt post on social media that shows how you used a significant donation. You might even post every time someone gives more than a specific dollar amount.
Videos. Videos can portray emotion in ways that photos can't. It's powerful to invite those who will benefit from the donations to share their stories as video subjects. Incorporate videos into campaigns as a way to say "thank you" in advance. Or send them to donors after they commit.
Email Campaigns. Letting donors know that their donation has an impact is a great way to say thank you and express that their support is still necessary. Send follow-up updates about how a campaign is doing to those who donated.
QR Codes. Including a QR code in a "thank you" email is an innovative way to send donors to a webpage or video.
Ideas We Love
If you're looking for creative ideas to engage your donors, look no further. Below are some ideas we love. But your creativity makes the difference when showing gratitude to those who support your organization.
We encourage you to consider the following to show gratitude:
Year-End Impact Website. Let donors see the impact they created this year. Post images of those served, graphics of donations, and a heartfelt video or letter from your executive director. You can also highlight key donors and volunteers.
Personalized GIFs. Use a website like Canva to create personalized GIFs to thank volunteers or donors. If you can incorporate photos of volunteers in action, even better.
Social Shoutouts. Thanking donors and volunteers publicly is rarely a bad idea, unless they wish to remain anonymous. By mentioning them in posts and comments, your mission becomes visible to their networks.
Impact Videos. Highlight the community impact of your mission by featuring those who are benefiting from your services. Featuring donors and volunteers is a good way to keep them engaged, too.
Virtual Celebration. Not everyone is comfortable attending in-person events during COVID-19. Hosting a Zoom party is a fun way to gather supporters together. Don't forget to send fun photo props to attendees via snail mail for the group photo.
Showing Gratitude
Expressing thanks doesn't have to be elaborate. When you're intentional about showing gratitude, your nonprofit can incorporate the spirit of Thanksgiving year-round. Contact CauseLabs for help with websites, integrations and digital strategies for thanking those who have done so much to further your organization's mission.