First impressions are everything. Your website design is more than an outward expression of the positive impact you're making in the world. It can make or break your audience's perception of your brand.
There are many reasons why you should redesign your website — and they aren't just limited to cosmetics.
How Often to Redesign Your Website
There isn't a set rule about how often you should redesign your website because it depends on various factors.
While this isn't a be-all-end-all rule, it's wise to redesign your website every two to three years. This schedule will help you stay up-to-date with small changes to your business, accessibility, and design preferences.
Of course, it's important to make tweaks in between these updates as your business ebbs and flows.
Ultimately, how often you redesign your website depends on why you're considering a redesign.
Why You Should Redesign Your Website
Just like there are multiple factors to consider when deciding how often to redesign your website, there also are many reasons you would choose to redesign.
The Look and Feel is Antiquated
One perfectly valid reason to invest in a new website design is cosmetic. Your old site looks and feels outdated.
It takes about 50 milliseconds (that's 0.05 seconds) for a visitor to determine whether they like your website and, therefore, your brand. You don't have the opportunity to make an elevator pitch online. Your website needs to capture each visitor's attention immediately.
Every design element, word, and path have to work to create a compelling journey for your visitors to connect with you.
Organizational Changes
While your organization's mission may be unwavering, certain aspects that impact your organization are more fluid.
You may have changes in your organization's culture, brand, people, or energy. Because this all plays into your organization's identity, your website should reflect changes.
If you answer "yes" to any of the following questions, you should consider a redesign.
Are you rebranding?
Are you in a growth phase?
Are you part of a merger?
Is leadership bringing new energy to your organization?
Are you offering different programs, products, or services?
Do you need to differentiate yourself from your competition better?
Do you need to overcome a poor reputation?
Current System is Bulky or Difficult to Use
Your website is more than just a design. It's an experience for real people. If your website creates more frustration than ease for front- or back-end users, it's time for a redesign.
It's frustrating for you, as a business owner, when your website is challenging to maintain and takes one too many steps to update.
It can be equally frustrating for your prospective customers or site users if your web design doesn't consider their needs.
If your answer to any of the following questions is "yes," it may be time to redesign your website:
Does your website take a while to load?
Can prospective customers easily find essential information on your site, like how to contact you?
Is your site navigation confusing?
Is important information hidden?
Are you failing to generate adequate leads or inquiries?
Doesn't Perform Needed Functions
Let's say you want to capitalize on your organization's impact by selling T-shirts on your website. Unfortunately, that's not possible if your website doesn't support e-commerce.
As your organization grows and changes, your web design needs to support it.
Some functions are simply unavailable with an old, outdated content management system, making an upgrade necessary. Other times you may need a special function coded to meet your site's needs.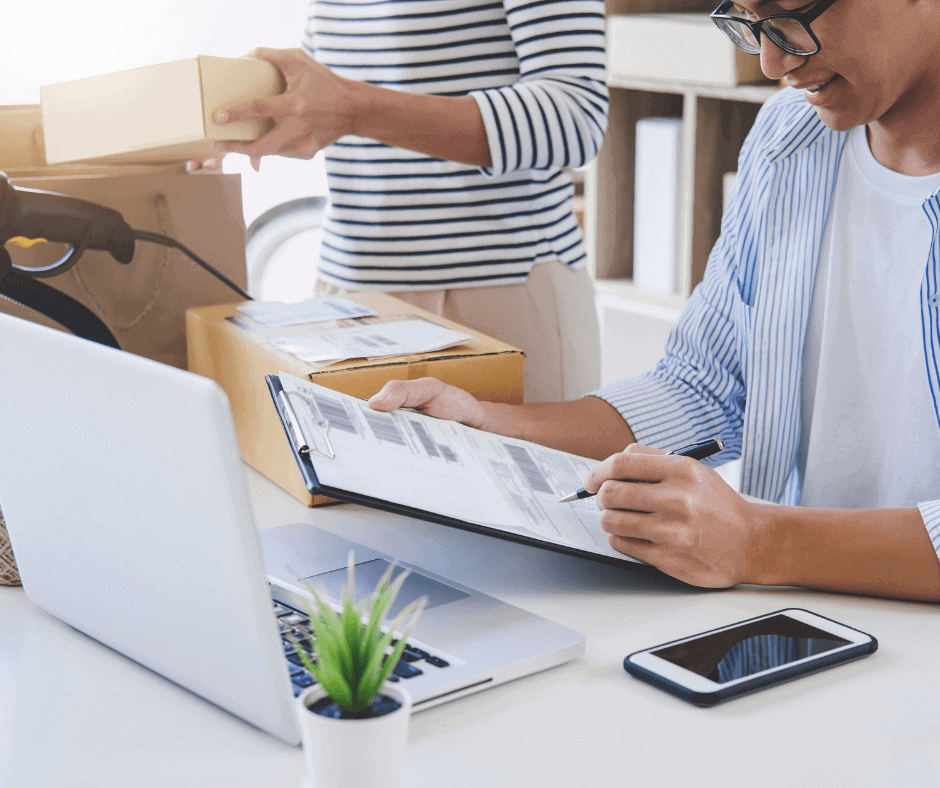 What are The Benefits of a Redesign?
The benefits of redesigning your website are many — to your organization and to your site's visitors.
Cost efficiency
Instead of spending money on short-term solutions that solve new organizational needs as they happen, a complete redesign helps you get it right from square one.
Taking a step back to evaluate what's working and where to improve isn't just more proactive — it can save you money.
Those little reactive website tweaks can add up in cost quickly.
Cohesive brand identity
It's rare if every update to your website has stayed consistent with your brand's identity. Taking a holistic look at your website ensures your brand's story is cohesive.
Improve SEO
A redesign is an excellent opportunity to ensure your website's content matches what prospective visitors are searching for and what they find. Optimizing site performance with relevant keywords can achieve this and attract new search traffic to the site.
Performance and Optimization
It should be a priority to keep your site technically sound. Almost 90% of online consumers won't return to a bad website. Updating your content management system can improve technical complications that come from operating older, outdated systems.
Improve User Experience
If visitors arrive on your website and don't have a clear direction of what to do or where to go next, it will impact leads and inquiries.
When you improve user experience, you create a more desirable place for visitors to interact with your brand. You don't want prospective customers to have to jump through hoops. Their experience should be seamless, not frustrating.
Improve Responsiveness
Is your website compatible with various screen sizes? Smartphones aren't just an exciting new technology anymore. They're a part of everyday life. But you also can't assume that visitors will view your site on a tiny screen. Monitor screens are getting increasingly larger. You want your website to look amazing, regardless of whether visitors view it on a projection screen or on their mobile device.
Scaling for responsive website design means your site will showcase well, regardless of the screen size your visitors use.
How CauseLabs Can Help
At CauseLabs, we are ambassadors for using technology as a force for good. We want to partner with you toward growing the positive impact of your business or non-profit organization.
We leverage over 15 years of experience and expertise in technology to scale your impact through strategy, design, and custom web development.
Contact CauseLabs to learn about how we can help you with your redesign strategy.