You can't build a house without a solid foundation and expect it to last. The same is true for a website, which is why your website needs strategy.
A digital strategy establishes the overall direction your website will follow. It acts as a North Star, providing a digital purpose and aligning it to your nonprofit or business goals. A digital strategy also outlines the channels, assets, platforms, and tools to further your impact.
The strategy process helps you build your website on a solid foundation, so it can serve your audience long term. Sure, you can build a basic website without much strategy, but eventually, you will run into limitations. Your audience will have a need that your website can't meet because the technology wasn't built with that in mind. Ideally, you discover this before you've poured years of content into your current solution because that can leave your organization with a painful migration process.
A Human-Centered Approach to Nonprofit Strategy
You want to build your digital strategy around your audience's needs first. The people your nonprofit or business serves have a unique problem. You want to partner to create a tech solution to solve it.
At CauseLabs, we develop solutions to complex challenges. We collaborate closely with your team in thinking about the challenge your audience faces, who your unique audience is, and how best to serve them. When creating this human-centered approach, we discuss the items below.
Your Community's Needs
Your website needs strategy because it's more than just a design. It's an experience for real people. We consider how to use technology to help meet your audience's needs, wants, and behaviors. By focusing on the audience throughout the strategy process, we can create innovative custom solutions.
Website Accessibility for Nonprofits
Providing a great user experience for everyone on your website allows you to more easily deliver your message, serve your audience, and meet your goals. Accessibility is about considering those with different abilities in your web design. Language, screen readers, colors, white space, element size, alt text, and screen size are important considerations in the development process.
Your Brand or Purpose
People develop emotional connections to people, not machines. Your organization serves real people, and real people run it. Be transparent about who you are and why you do what you do. Tell your story. When you're more transparent and speak with your audience with honesty and authenticity, they'll be more likely to identify with your message and approach. Users want to control their site experience, so help them by sharing more, not less. If people can't find the information they need on your website, they will find it elsewhere, or they won't get the help they need.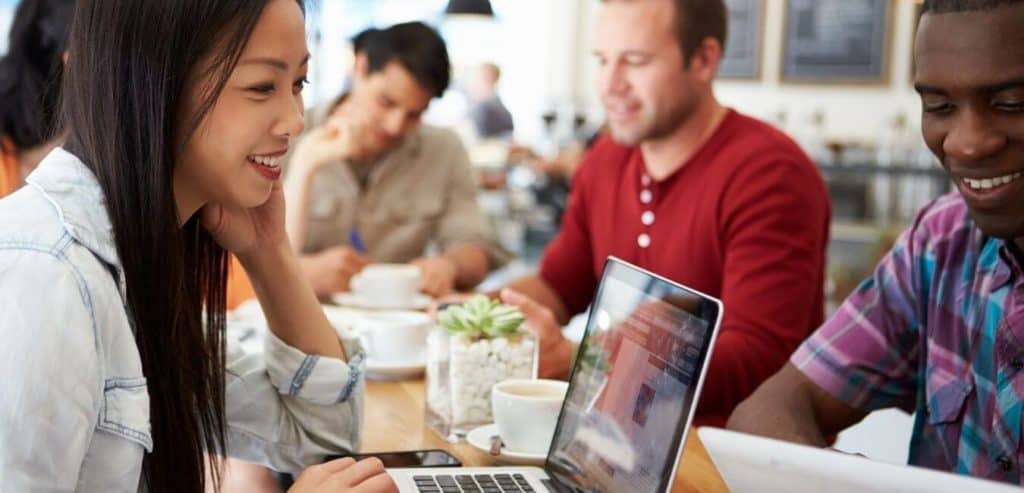 Your Website Users' Intent
Your nonprofit or business probably has an audience already. But you can't just assume you know your audience and their needs. You need to do research to help further connect the dots. We suggest you start by making a list of what you know about your audience and their needs, then learn more from there.
Audience information to research includes:
key demographic information
why they want to connect with our brand
their goal for connecting with our brand
Once you know what audience research you need, it's time to gather it. Which audience data you use depends on the audience you're researching. For example, you wouldn't look at donor data to know more about those receiving your services.
Common places to find audience data include:
Social Media Analytics. Overall demographic data can help know the location, age, and gender of your audience. You can also gather quantitative data about post topics from comments.
Website Analytics. Google Analytics can provide demographic data, as well as website pages your audience visits. You can dive deeper into how people arrived at a specific page by setting up tracking links when creating campaigns.
Google Search Console. This console gives you useful information about the keywords that help people to land on your website.
Donor and other Customer Data. Your relationship management system is a good source of audience information. You can learn about current clients' behaviors and preferences related to your brand and its communications with them.
Email Client. The data built into your email client can help you make better decisions about your email communications by looking at historical subscriber behavior.
Past Surveys. Has your nonprofit undertaken audience research in the past? It's good to revisit this when looking to learn more about your current audience.
To go deeper and learn more about your audience, consider the following research methods:
Surveys. Surveys are a great way to get answers directly from your existing audience. Be strategic about what you ask, aligning your questions with your goals. Surveys are an opportunity to ask open-ended questions to get qualitative data that Google Analytics and other tools simply can't provide.
Interviews and Focus Groups. There may be certain people who fit into different audience representations you want to learn more about. You can conduct one-on-one interviews or focus groups based on your goals. These research methods provide an opportunity to build more trust with your existing audience and capture reactions to new concepts, scenarios, or products.
Remember to be sensitive about the information you gather. Some more vulnerable audiences may be justifiably concerned about providing information about themselves. Only collect the information you really need. Also, make sure your audience understands why you are asking for the information.
Partner with CauseLabs to Build Your Web Strategy
A website that serves your audience long-term needs a strategy that encompasses your business or nonprofit's goals and meets the unique needs and desires of those you serve. To do that, you need a deep understanding of your audience. Then you need a partner to help you develop a custom website with that audience and their needs in mind.
Do you know your audience and how to best meet their needs? Maybe you've noticed a problem your community experiences, but you're not certain how to use technology to fix it. CauseLabs can help you develop a strategy and implement the technology to solve the problem. Talk to us about how we can help you create a strategy that will have a lasting impact on your nonprofit or business and the people you serve.