What would be the impact to your organization of losing all of your data or your website crashing? Chances are it would cause you to lose valuable customers and potential funding, not to mention the headache involved. Your website is one of your organization's greatest assets. If protecting your website and serving your community is a priority, it's not enough to just own your site. Website maintenance is like owning a car. It needs routine upkeep and adjustments to keep things running smoothly.
Why is Website Maintenance Important?
Regularly updating and maintaining your website is critical. Simply put, the adage "an ounce of prevention is worth a pound of a cure" applies. Not keeping up with website maintenance can result in significant issues, such as outages, slowness, hacking, loss of revenue, and site errors.
You may have never logged into the back-end of your website. It might be that you don't have time or that you've delegated the task of regular software updates to someone else. Regardless, it's essential to plan to keep your website updated and safe.
Website maintenance is vital for many reasons, including:
Security. Security is the most important reason for keeping your website updated. If a plugin has vulnerability, you open your entire site and all of the data it stores to potential hackers.
Stability. You want to be on the most recent software version available to avoid compatibility issues. Being up-to-date will help ensure your website is more stable and running at its best. Older code can cause your website to run slower and result in server outages or regular crashes.
Relevance. Website maintenance isn't just for technical reasons. It helps your organization build business. Updating your website can give you better visibility, generate new donor interest, and increase engagement. It can also help your target audience to find you faster.
Reliability. If you want to establish trust with donors, volunteers, and those you serve, your website needs to be up and running smoothly each time they visit it. Your website is more than an outward expression of the good you're doing. It can make or break your audience's perception of your brand.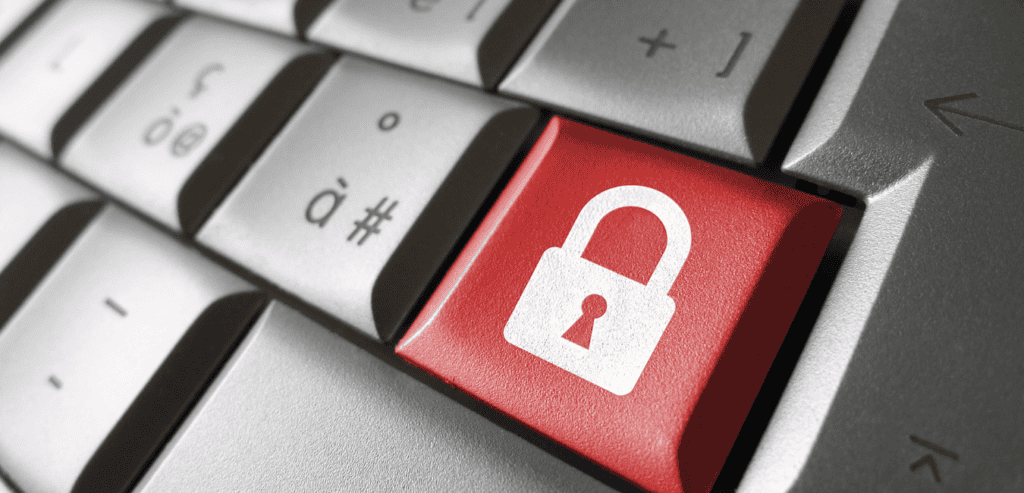 5 Essentials for Protecting Your Nonprofit Website
There are five essentials for protecting your website. Taking these steps will allow you to focus on what's important to your organization –– making a positive impact on your community.
1. Peace of Mind
It's the worst nightmare of website managers to try and access your website and find it's offline. You don't want to leave backups to chance. It's key for every organization with a digital presence to have a disaster recovery plan. If you don't already have one, take some time to think about what steps you need to take when something goes wrong with your website.
2. Security
Good security saves websites. Yes, your hosting company will have some security settings that can help protect your site, but ultimately site security is your responsibility. Your hosting company's security settings will not shield your site from all the dangers online.
The average website faces automated attacks looking for weaknesses multiple times a day. If something happens, your hosting company may restore a backup –– which will likely be a previous version of your site. Other than that, you're likely on your own. To help reduce your nonprofit's risks, have suitable security protection installed on your WordPress website.
3. Maintenance
Your website should never have a sick day. Schedule regular maintenance time into your calendar. Then test your website to ensure it's performing well. Set up a maintenance log to help to document any work completed, and you can refer back to it if you have any issues.
4. Reliability
Review your website hosting company. Where did you find this host? How much does it cost per month? If you're paying the same as a decent cup of coffee per month to host your website, you're likely paying too little. It's essential to choose the best hosting that your organization can afford. There are several downsides – and unexpected costs – to cheap, shared hosting. The average website can be hosted securely for about $30-50 per month.
5. Proactive Not Reactive
Don't wait until disaster strikes to consider protecting your website. It's way more costly to react to a disaster than having a proactive plan in place. A plan allows you to mitigate issues as they happen.
Consider the costs, training, and support involved in dedicating a staff member to be available for at least five to 15 hours each month to website maintenance –– in addition to their existing work. If you don't have a dedicated staff member, companies like ours offer Care Plans.
A Care Plan is a monthly service that helps give you peace of mind about your organization's website while you focus on more critical tasks. We look after your site, keep it updated, carry out off-site backups of your data, and many other services.
How CauseLabs Can Help
When your odometer is approaching another 3,000 miles, it can be tempting to push out your next routine oil change for the sake of convenience. But like failing to maintain your website regularly, it has risks. Issues can occur, whether your website was refreshed to kick off the new year or created five years ago. Having a plan for regular maintenance is key to protecting your website and avoiding breakdowns. Even if you're not quite ready to choose a Care Plan, CauseLabs is here to help your organization protect your website. Download our free guide to protecting your nonprofit website for additional tips and resources you can put into practice on your own.