Your nonprofit's mission is important, and you want to make the most significant impact possible. Which means you can't depend on one-time donations. You have to cultivate relationships with donors. Using their data responsibly can convert one-time donors into recurring givers who advocate for your organization's mission.
But just because you can gather the data doesn't mean you should or need to get everything all at once. Privacy is delicate. You want to respect and nurture trust with your giving community. This post will review tips for using donor data responsibly.
Types of Data Nonprofits Collect
Your nonprofit is probably collecting data across the organization. The first step to using donor data responsibly is an audit to understand the data you collect. We suggest you make a comprehensive list.
Common examples of data nonprofits collect include:
Grantee profiles
Giving histories
Surveys
Project or grant reports
Emails
Business connections
Biographical information
Giving capacity
Get the bonus content: Accessibility Infographic
How Nonprofits Use Data
Now that you've made a list of data you collect, we suggest you make a list of data you use. It may surprise you when this list is smaller than the list of total data you collect. You also may find that you collect some information repeatedly instead of sharing it across departments.
Examples of how nonprofits use data include:
Creating User Accounts. A user account is a description of an "average" person in a specific stakeholder group. It helps you understand that group's demographics, psychographics, and communication preferences. Stakeholder groups can range from board members, to paid staff, to volunteers, to donors.
Processing Donations. Payment processing can be when a donor submits a donation, buys merchandise, pays a membership fee, or registers for an event. Nonprofits use these transactions to trigger specific communications, like a "thank you" email, registration confirmation, or prompt to sign up for a newsletter.
Marketing Lists. Depending on the data you collect, this list allows you to send information targeted on specific details like age, location, and date of the last donation.
Wealth Screenings. Wealth screenings help you identify which donors are most likely to give based on their assets.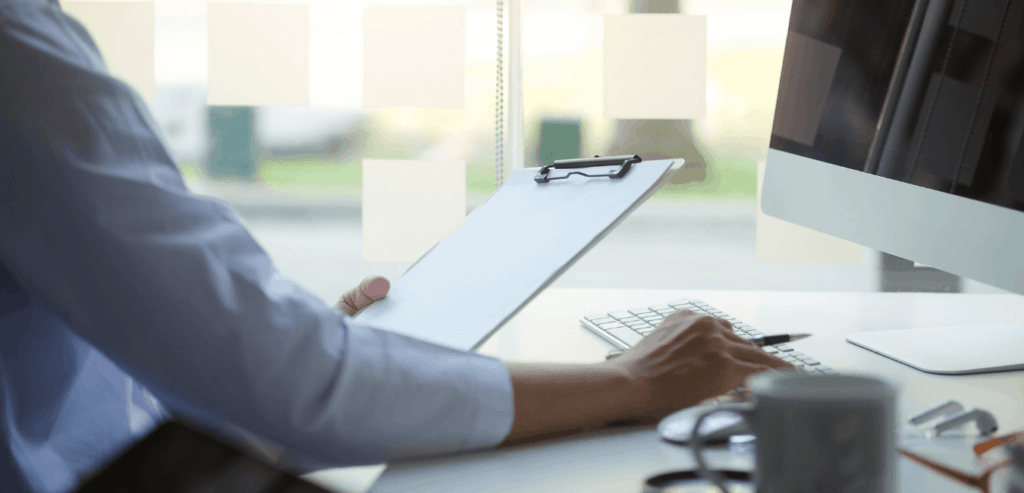 Data Collection Needs Strategy and Thoughtfulness
Now that you have made lists of the data you collect and the data you use, it's time to compare the two. You'll likely find areas that need improvement.
Ask the following questions to help you evaluate your next steps:
Why Do We Collect This Data? Start with your why. It's a common mistake to create a massive form that acts as a barrier to donations and engagement. You have good intentions with these forms. You think the data might be helpful "someday" to target donors. But these forms make people nervous. They require donors to give away so much of their information, and they don't know why. For example, you don't need a person's credit card information or address to subscribe to an email list. You only need the person's name and email. 
What Should We Track? The answer to this question is about your organization's mission and purpose. The information you track will depend mainly on how you wish to segment your donors. For example, if your nonprofit has multiple branches to serve various geographic areas, it could be helpful to track the city of residence. But if you serve a small local area, collecting this information is less significant. 
How Can We Organize the Data? Collecting the data is only half the battle. Determine how you will organize the data, who has access to it, and how frequently you'll update it. You also want to make sure you aren't asking donors for the same information repeatedly. A tech partner like CauseLabs can help you strategize how to best code and connect data on the backend, reducing data redundancy. 
Four Challenges with Gathering Data
If you're feeling overwhelmed after your audit, don't fret! It's not uncommon for organizations to be in a state of data disarray. Lack of time, shifting internal priorities, insufficient staffing, or lack of in-house expertise to manage and process the information can contribute to using donor data irresponsibly.
Four challenges organizations face in making the transition to using donor data responsibly:
Collecting the Right Data. This means deciding what you need for the immediate function and asking only for that. Like cart abandonment when online shopping, donor abandonment happens. People get overwhelmed by the large amounts of irrelevant information they need to provide before a transaction.
Sharing Data Among Departments. Sharing data means making sure to code it so that the tech connects it on the backend. That way, for example, you tie the donor and marketing lists together. Consider all of the forms you must fill out to register a child for school. You find yourself filling out the same information: your child's name, address, emergency contacts, allergies, and physician information. If all of these forms talked to each other on the backend, they would autofill repeated information. Some of them would be unnecessary.
Telling Users Why You Need the Information. People get nervous when asked to provide a lot of information, and they don't know your intentions. Make it clear to people why you need the information.
Know When to Make Sharing Optional. Respect and nurture privacy by making providing information optional. Often, nonprofits make the big mistake of not allowing anonymous donations. You want to cultivate donors, yet the goal of a donation campaign isn't to collect data. The goal is to get the money you need to pursue your mission and purpose. Don't let your desire for data keep you from getting the money your organization needs.
How CauseLabs Can Help
How you use donor data should depend on your organization's mission and purpose. It can feel overwhelming to uncover the discrepancy between the data you collect versus what you use. The right technology paired with the correct data collection strategy can help your nonprofit gather and use donor data more responsibly.
Contact CauseLabs for technical expertise in coding and connecting your donor data on the backend of your website.