If your nonprofit's marketing consists of regularly updating social media and hosting an annual benefit gala, you could be missing opportunities to connect with people who need your help and donors willing to assist. Creating a plan and being consistent in marketing your nonprofit is essential for growing and maintaining it.
You don't have to think of marketing your nonprofit as complicated. It just takes some planning and commitment. There are many actions you can take to reach your target audience, educate the public, and increase support.
Why Your Nonprofit Needs Marketing
Marketing your nonprofit is more than choosing an embossed text to make your gala invites stand out. People have to know about your organization and understand its mission for it to make the most impact. Creating awareness means using marketing to maintain strong relationships with donors, volunteers, and advocates.
Marketing can help your nonprofit:
Serve your public to the fullest
Spread your message and mission
Bring in new donors and revenue
Inform current donors about the impact of their contributions
Help volunteers feel appreciated
Recruit new volunteers
Gain exposure in media
Alert the public to events and news
Reach more people with the work you do
Create strong relationships
Keys to Marketing Your Nonprofit
Even if your nonprofit doesn't have a dedicated marketing team, your staff can help create a marketing plan. A marketing plan can help you maintain relationships, bring in donations, and keep your organization in the public eye.
Define Your Audience
Before you begin marketing your nonprofit, it's essential to understand who you're trying to reach and what you want them to do. Your organization probably has an audience, but it's best not to assume you understand their needs. Instead, start by listing what's definitive about those you are trying to reach, then conduct more audience research as needed.
When defining your audience, you'll want to know:
Key demographic information
Why people connect with your organization
What they hope to get from that connection
You can gather audience data from social media and website analytics, Google, donor and customer databases, your email client, and past surveys. If you want to collect more qualitative data, running a new survey or hosting interviews or focus groups are options.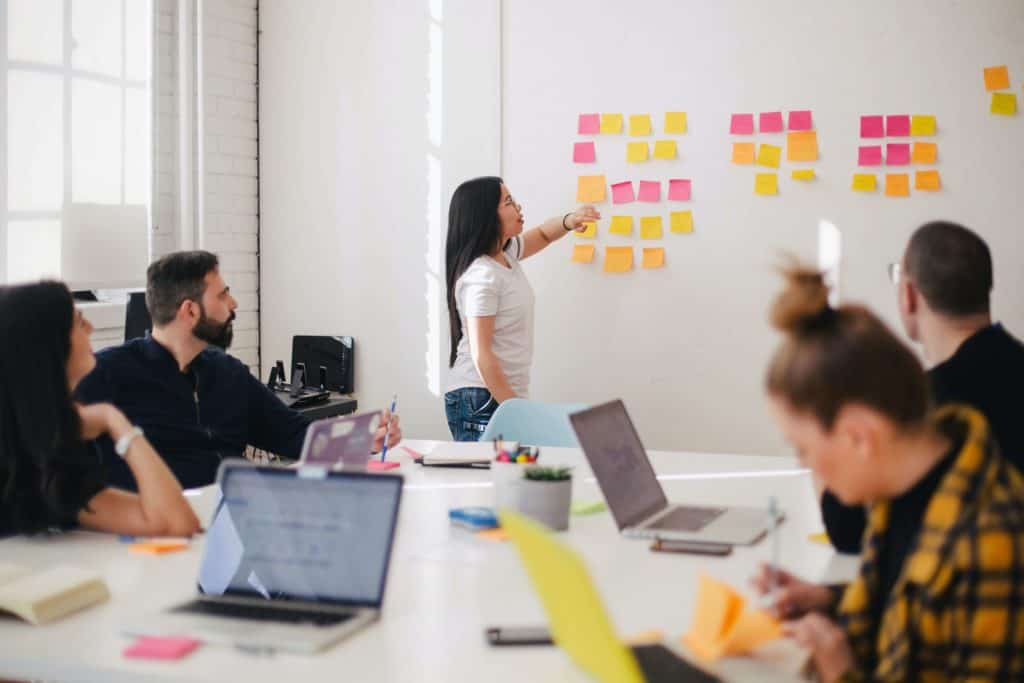 Set a Social Media Strategy
A social media marketing strategy is a cost-effective way to reach new donors and gain more exposure. Instead of being active on many social media platforms, identify where your audience is and focus your time there.
It's helpful to develop a social media calendar, especially if multiple people post for your organization.
When planning social media postings, ask:
Who is Responsible? Assign the team member or volunteer responsible for gathering information and crafting the content. Make sure they're aware of deadlines. Also, everyone who posts on your nonprofit's social media needs access to your digital library of marketing and event photos.
When Should We Post? When to post is an important detail, especially if the content relates to an upcoming event. Research peak days and times for each platform and plan your content accordingly.
Which Platforms Should We Use? Social media platforms have different audiences. Think about where your audience is gathered. Meet them there.
Why is this Post Important? Whether you're aiming to sell tickets or spread awareness, determine your goal for every piece of content you share. Why are you sharing this information? What do you hope to accomplish? Is this the best time to share it? Be flexible about when you share items, doing your best to share what your audience needs when they need it.
How Should We Present Information? Consider whether the content is best in a photo, video, graphic, or text format. Also, think about what type of content works best on the social medium you're using.
Create a Website Strategy
If your nonprofit doesn't have a website, it's time to launch one. But please make sure it has a strategy. A website strategy is key to ensuring you build your website on a solid foundation. Consider the needs of those you serve, your organization's purpose, and accessibility in your strategy.
Once you have a solid strategy, update your website regularly to reflect the organization's activity.
Share information online, including:
Your nonprofit's history and mission
How to donate and volunteer
Announcements
Upcoming events and initiatives
Success stories
Press coverage
Showcase Your Results
How is your nonprofit fulfilling its mission? Success stories motivate current donors and volunteers, attract new supporters, and generate media coverage.
Ideas for showcasing results:
Data Stories and Graphics. Make quantitative data enjoyable by presenting it in a more visual format. Highlight the people your nonprofit serves, partnership growth data, and expenditures to increase transparency. You could even include this data in a donation campaign mailing or social media post.
Profiles. Interview a recipient of your nonprofit's services and share how it impacted them. Tell their story in a meaningful way to give donors and volunteers a glimpse into your organization's purpose in action.
Timeline of Projects Completed. Present a snapshot of projects you've completed. Showcasing projects is an excellent reminder that your organization needs donations year-round.
Stories of Legislation or Public Initiatives. When your organization helps change your community for the better, brag about it. Don't be shy about your involvement. Post it on your website and send a press release to notify the media of your worthwhile efforts.
Leverage Email Marketing. If you're not already, utilize an email marketing tool like Constant Contact or MailChimp. These tools allow you to track the success of your campaigns, know who is opening your emails, and segment your email lists.
Segmentation is a pillar of excellent email marketing. You wouldn't want to talk to your monthly recurring donors like you talk to a first-time donor. Focus on delivering more personalized messages relevant to each donor type.
Apply for Google Ad Grants
Your nonprofit can apply for access up to $10,000 per month in Google search ads through Google for Nonprofits. These Google Ad Grants help you run ads directed at people searching for nonprofits like yours.
How CauseLabs Can Help
Do you know how to market your nonprofit? Maybe you developed a website that works for now but didn't think about a long-term strategy. CauseLabs can help you develop a plan and implement the technology to solve the problem. Talk to us about how we can help you create a website that has a lasting impact on the people you serve.