The United Nations Global Compact is holding special Academy Sessions centered around #UnitingBusiness. You can view the previous sessions and register for the future ones here. Below are my reflections from the first Academy Session: New Leadership for a Global Crisis.
It Starts with an Opportunity
Our normal social constructs have disappeared and our day to day expectations have been turned upside down. As was recently shared with me, we're slipping around down an icy road. We can panic, slam on our brakes, and spin out of control or we can course correct.
"When things are suddenly turned upside down, it's an opportunity to go back to our roots. This is an opportunity to right the wrongs of the world."

– Lise Kingo, CEO & Executive Director of the UN Global Compact
It is in the midst of struggle that we are most tested to show our resilience, our strength, our tenacity, our fortitude, and our willingness to work together. More importantly, it is a time when we are forced to make the hardest decisions and our values shine bright on public display.
Less than a year ago, the Business Roundtable, including some of the world's largest companies, announced in a statement that it would value all of its stakeholders including employees, community members, and our environment.
Today, we are faced with the largest global crisis in our lifetime. This isn't any one country's crisis. This is our problem, as humanity. The rapid spread of this virus and the daily growth of the number infected shows how vulnerable we are as a species. There are no borders, no prejudice, no privilege that renders us immune to the effects. Even if we don't get sick, we are all impacted by the economic downturn, the closing of schools and businesses, the empty grocery stores, the mental anxiety.
"We've never had a time where we've had so much in our hands that we can use to co-create."

– Amina J. Mohammed, UN Deputy Secretary-General
This is our wake up call. The proclamation was to value all stakeholders. This is not a challenge reserved for large corporations with public shareholders. This affects every person, every worker, every consumer, and every business leader. How are we showing up now that we've hit the reset button? How are we responding as global citizens? As business leaders?
"What are the leaders doing with the commitments that they made?"

– Amina J. Mohammed, UN Deputy Secretary-General
Are we part of the solution? Are we working in solidarity? Providing safe working conditions? Maintaining supply chains and paying our suppliers? I ask these questions of myself and of others. Not as a reason to judge but as a reminder that it's important in spite of the current challenges. However, small business revenues have plummeted in recent weeks and wanting to do better doesn't put cash in the bank. Business owners are making decisions to furlough staff and reduce financial commitments. Yet, we still have an opportunity to do our best– with compassion and collaboration — we can be our best even in the worst of times.
These hard and despairing decisions have an impact on families and communities. The issues of global poverty, food insecurity, and workforce development are exponentially growing because of the pandemic. Access to quality healthcare is taking a front row seat.
Problems don't go away, they have to be solved, and the time is now. The plan is there and we know what to do. The moment to do that is now. All of us as one United World.

– Lise Kingo, CEO & Executive Director of the UN Global Compact
Recently in a call with UN Global Compact companies, a refrain was echoed many times, "You can't run a successful business in a world that isn't thriving." It was a call for more holistic and purpose-driven leadership — because the actions we must take to create a thriving world come with a cost: a commitment to, and an investment of, time, of currency, and of physical and mental energy.
It would be easier to remain blissfully ignorant and to operate or consume with reckless disregard to the impact our decisions have on our people, our communities, and our world. Yet, here we are at the precipice of uncertainty asking, "What can I do?"
A Call for Purpose-Driven Leadership
It's never been more important to understand "How you run your business in harmony with the world and how you make the issues of the world your business."

– Alan Jope, CEO of Unilever
At CauseLabs, a public benefit corporation, we align with Alan Jope when he said, "Moral behavior is the path to better financial performance. The legitimacy of a company to exist is going to be related to their social, environmental impact. Radical transparency and honesty in communication of leaders is the only communication that will be tolerated going forward."
Alongside this, Alan Jope spoke about maintaining a strong balance sheet and liquidity, not for profits sake or for shareholders, but to maintain infrastructure so that we can protect jobs and livelihoods.
As a business owner of a social enterprise, there is often an underlying request for me to do everything for free. As a person with a passion for helping others, that request is sometimes granted and sometimes far too often without consideration for the bottom line or the financial impact on my company. That's why it's a triple bottom line, right?
When my partner Michael and I committed to incorporating CauseLabs as a Texas Public Benefit Corporation, we discussed our industry, our knowledge and expertise, and the need to align our billing with industry standards. Because our partners recognize our commitment to our values, and because of their loyalty and referrals, we are in a position to better serve them because of our balance between these three: People, Planet and Profit. Our focus, combined with a strong balance sheet, has allowed us to maintain our staff during this crisis, to help some of our clients as they hit the pause button on their projects, and to make contributions to organizations serving those most in need.
"Doing what's right for our business is highly overlapping with doing what's right for the world."

– Alan Jope, CEO of Unilever
I don't know if the testament of a large organization like Unilever and a small business like CauseLabs is enough to definitively claim that purpose-driven leadership leads to stronger, more sustainable companies. I do know that it is proof of the possibility for creating a more purposeful economy.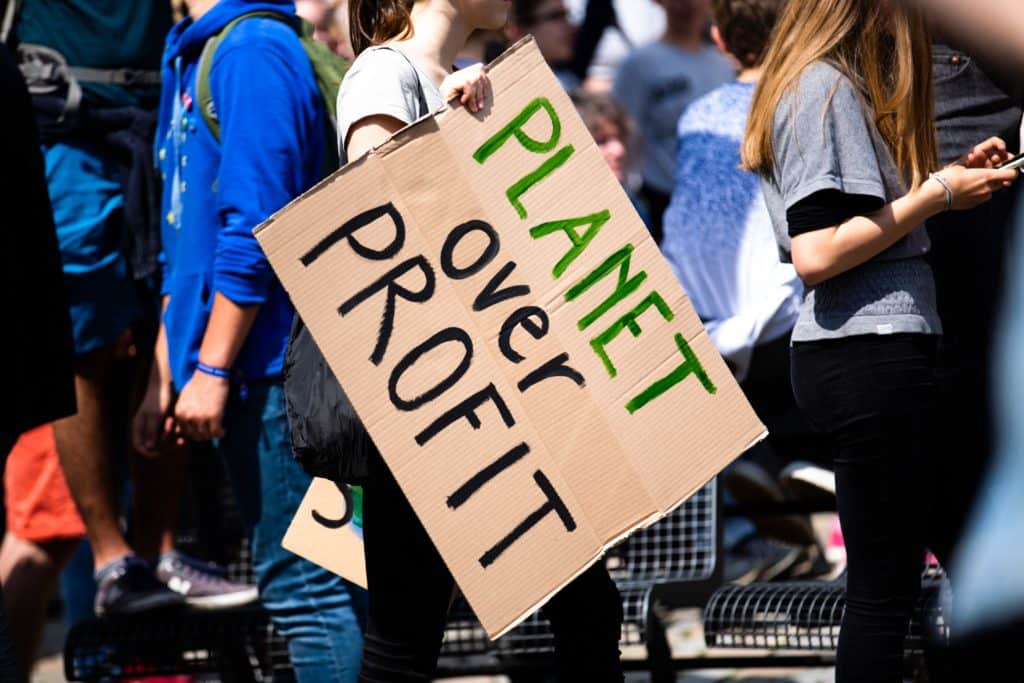 The Power of a Younger Generations
"This (crisis) requires new ideas, new voices, new thinking. Ideas and Standards, young people will be the holders of both."

– Alan Jope, CEO of Unilever
Of the things I value and many of us value, are our children. I've never met a parent that said it was easy to raise a little human. Now that I look back on the experience of raising two very different girls, there's probably no better leadership training than raising children. Now that my children are about to be 18 and 20, I realize that they are both about to vote in their first major U.S. election. They are entering the workforce to impact and shape their local, state, national, and ultimately global economy. I personally cannot wait for them to put their mark on the world because even though I don't always agree with them, I see a willingness to speak their mind and to stand up for what they believe in. They aren't yet jaded or submissive to the systemic norms that hold others back and perpetuate some of the crises we're experiencing today. It's inspiring.
"Inviting young innovators (to the UN) will bring new and radical thinking and make very different ways of doing things a reality.

– Lise Kingo, CEO & Executive Director of the UN Global Compact
While it is inspiring to see the torch being passed to our younger generations and seeing their passion for radical change and improvements, there are many who are embracing purpose in the workplace and adopting a model for social and environmental responsibility.
We see people "Putting human beings first as we see massive inequalities around the world."

– Amina J. Mohammed, UN Deputy Secretary-General
In contrast to the daily uncertainty that surrounds us, there is hope and there are many that are connecting in new and different ways and collaborating on solutions. Now more than ever, we are rallying together. We are no longer competitors, but communities sharing a challenge and united in our cause to help each other.
Embracing Radical Interdependence
"Despite the challenges we all face, it's inspiring to see the partnerships across the world"

– Lise Kingo, CEO & Executive Director of the UN Global Compact
Recently, we've seen just how interconnected we all are. How partnerships are essential to success, not only within our businesses, but in our continued efforts to overcome the escalating deadly impact COVID-19 has on our socioeconomic environment.
"Vulnerable communities live day to day. We've seen placards: I would rather die from the pandemic than from hunger. No one should have to make that choice."

– Amina J Mohammed, UN Deputy Secretary-General
The pandemic has fostered many conversations and has inspired the creation of some very powerful hashtags: #AloneTogether #AtHomeTogether #TogetherWeCan #InThisTogether. Whether you're a business or an individual, the time to take action is now because none of us are alone in this and we can't get through this solely on our own. However, to take care of others, we must first take care of ourselves.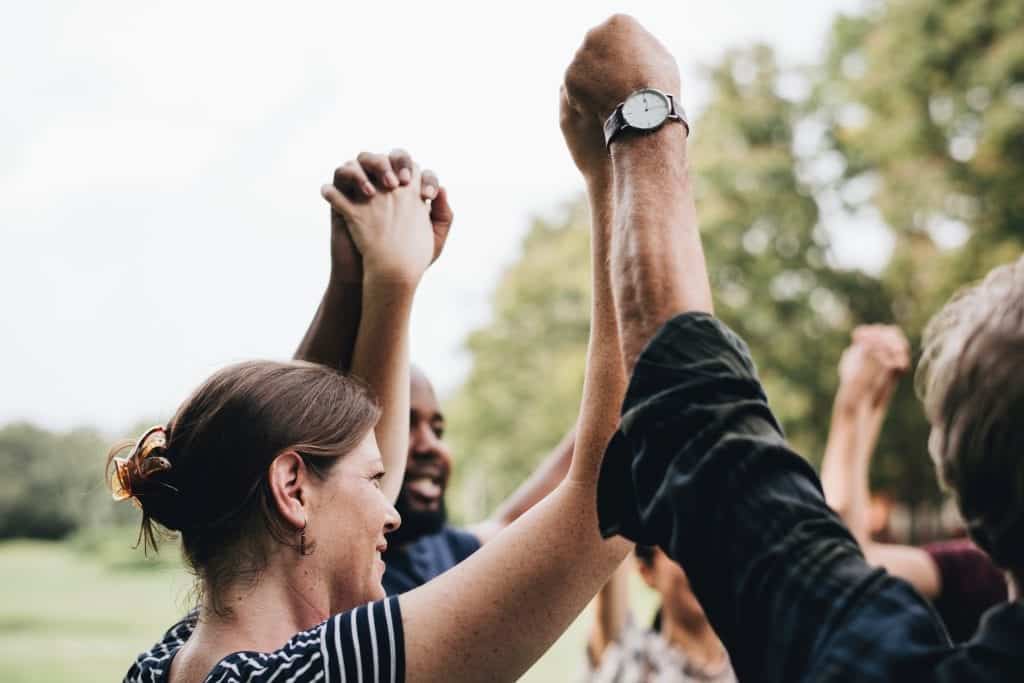 Time to Take a Breath
"Master your inner game before you can master your outer game."

– Alan Jope, CEO of Unilever
I've had to remind myself daily to pause and take a breath. Even though I practice meditation, I limit the amount of news I watch, I show gratitude, I pray, and do the things I can to master my inner mind, I have moments where I fall apart. Fear is on the edge of every emotion waiting to creep in and though I want to push it away and to live each day in positivity, fear is what gives me the courage and the drive to do more and to keep solving problems. I guess in a situation of fight or flight I'm a fighter as long as it's for the causes I support.
"This is a great time to reflect. God has put the world on pause so we can reflect."

– Amina J Mohammed, UN Deputy Secretary-General
Several colleagues have mentioned that they've had a lot of time to reflect lately. I don't know what I'm doing wrong because even though I spend time each day to quiet my mind, I haven't had time to reflect. This is likely because I haven't made time, but when I do something always comes up and I'm reacting to reviewing new laws and policies and loan applications and contract negotiations to defer payments and checking in on my team to make sure they are okay. I am reacting every day even when I intentionally set out not to react. It's taking its toll and I'm sharing as someone who does aim to practice mindfulness and meditation.
The importance of remaining calm is crucial at a time when we are being asked to make decisions that affect the livelihood of others. Inner calm lends to our ability to express trust as well as empathy at a time when we are faced with incomprehensible challenges that are changing rapidly.
What to Do Next
Some might say this is a marathon, not a sprint. To me, it is more of a relay race type of marathon — where everyone must contribute to achieve success. Even for those of us who were already working as a remote business– and are able to continue operations in a digital environment, we can't just carry on with business as usual.
UN Global Compact recommendations going forward:
You need to take risks.
Go together. This cannot be done alone. This requires a huge lift.
Be humble during the face of this challenge.
Everyone has a context on how they want you to come forward. Come forward with whatever comparative advantage you have so that we can co-create solutions and help lift each other together.
Remain present, calm, and able with a sense of urgency to turn on a sixpence.
Communicate: get into the space where you will be seen and heard. Share what you'll do with the commitments you've made.
Manage expectations.
Remember "We are humans first."

– Amina J Mohammed, UN Deputy Secretary-General