The COVID-19 pandemic is changing user behaviors shaping the web. Whether it's the rise in remote work, the increase in families opting to homeschool, or the boom in next-day deliveries, learning from these behaviors can help your nonprofit adapt to emerging technologies.
What User Behaviors Shaping the Web Mean for Nonprofits
Behaviors people engage in online today shape the way your nonprofit serves its community. The more you know about your community's behaviors, the more effectively you can engage with them.
People Watch More Online Video
People are spending more time watching videos. With people spending more time at home during COVID-19, there was a steady increase in video consumption. In 2020, 96% of people increased their online video consumption. Facebook remains the most popular social network. And video accounts for about half of all time spent on the platform. The rise of TikTok, where users watch an average of 26 hours of content per month, also signifies this shift.
People are growing accustomed to having high-quality videos available at their fingertips. What's more, videos hold attention five times longer than still photos. It's helpful for your nonprofit to consider how you can leverage video in your marketing strategy.
eCommerce is on the Rise
More than ever, older generations are getting comfortable making purchases online. This move toward eCommerce is an example of how being aware of user behaviors shaping the web can help your nonprofit.
Selling branded merchandise online can generate revenue and help turn supporters into advocates. Who wouldn't want supporters to become walking advocates for their cause through thoughtfully branded merchandise?
Gifting donations for the holidays and special occasions is also increasing in popularity. Setting up an eCommerce site for your nonprofit allows supporters to give gift cards while advancing your mission.
Economic Insecurity Creates Price Sensitivity
People aren't sure what to expect by the time the pandemic ends. This uncertainty results in more cautious spending, bargain-seeking, and cutting back on non-essential items.
If you'd like more volunteers and donors, you have to be aware of their economic security level. Not doing so sends the wrong message to your community and impacts your conversion rate.
For example, soliciting potential donors struggling financially for large donations won't be effective. A campaign of "Every Dollar Matters" may be more realistic during this time. People also may be more willing to donate time than money.
Necessary Needs Outweigh Commercial Branding
The values your nonprofit represents are more important than ever to donors, especially Millennials. They feel a responsibility to give back and look for opportunities to do so that match their values. Millennials view themselves as philanthropists. They think this term encompasses anyone who shares their time, talent, and treasure to make the world a better place.
Many organizations in 2020 shifted their messages to include sustainability, community aid, and support in daily life. Consumers, and especially Millennials, aren't fans of brands who exploit COVID-19 to garner financial support. If your nonprofit fails to live up to its values, you risk losing Millennial support.
How Nonprofits Know What to Do
To leverage these user behaviors shaping the web to make a bigger impact, you first need to understand your community.
Ask these questions about your community:
What do you understand about your community?
What is your community's key demographic information?
Why do people connect with your organization?
What do people hope to get from that connection?
What gaps do you need to fill to reach your community?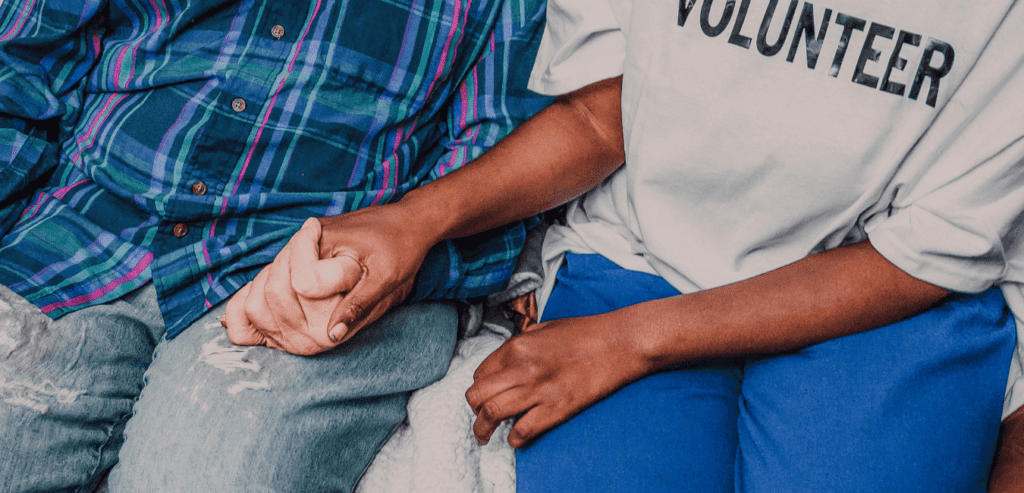 Why User Behavior is Key: A Mobile Usage Example
Your nonprofit's primary focus is your mission, not your margins. Leveraging user behavior can address this, allowing you to reach your community where they are. You can make operational changes that impact your mission, for example, by considering how people use mobile devices.
Donations
Nonprofits that offer the option of donating on mobile websites or apps receive as much as 123 percent more donations per campaign than those that don't. Offer a mobile-friendly donation page on your website. This page allows donors to fill out a form to donate. Consider the placement and size of your "Donate" buttons. Allow information such as name and credit card to autofill. Make it straightforward. Also, don't forget to collect only the necessary information and to be a good steward of donor data.
Text-to-give campaigns produce some impressive results for nonprofits. Integrating your campaigns into your website and other channels can help you let donors know of this way to give. It's also a good idea to advertise text-to-give opportunities at live events where you have a captive audience. Make sure you partner with a secure text software provider to ensure you safeguard donor data.
Volunteer Check-Ins and Registrations
When you offer a mobile check-in and registration option, the volunteers can use their energies elsewhere. Consider how you could reassign them so their presence makes the most impact. Also, registration tables attract crowds, which many people are more likely to avoid during COVID-19.
Videos
When your audience is watching a lot of online videos, creating video content is key. It's one thing to take still images, but being on the lookout for video opportunities is another. Hire a photographer who is comfortable shooting video at your next event. This way, you can capture your audience's attention with exciting and engaging videos.
Event Promotion
Two-thirds of consumers would prefer communicating with businesses via text message if given that option. You can assume the same is true for communication with nonprofits. By using texting to alert donors about upcoming fundraisers and events, you can increase event turnouts. Emails and voicemails don't have as high of response or open rates as texts and SMS.
How CauseLabs Can Help
Being aware of your community's desires, preferences, and behaviors is pivotal to reaching them where they are. Without this awareness, you might be missing key moments to engage them. Contact CauseLabs to partner on the best strategy for reaching your community based on their current user behaviors.