With the new year, there is a new normal. COVID-19 prompted a surge of new technology that can help nonprofits like yours make a greater impact. There are many ways you can consider using tech to better serve your community in the new year. This post will help you understand those considerations.
Using Tech to Better Serve Your Community in the New Year
You don't have to start with a blank slate when choosing new technology to adopt. Looking for inspiration from other industries, such as education and healthcare, can help.
Below are some ways tech changed these industries for the better. We hope this information helps you in your quest to use tech to serve your community in the new year better.
Keeping People Connected
When distance, illness, or other factors keep you from having face-to-face interaction with those you serve, technology can help you build community and keep people connected.
Cloud-powered platforms, tools, and devices are connecting people around the world. You no longer have to go to the office for your nonprofit's daily all-hands meeting. Hosting video meetings became mainstream in 2020.
Virtual tools aren't just making a difference in professional lives. Netflix Party and Discord are two technologies helping people feel less isolated. Netflix Party is a Google Chrome extension that allows people to watch Netflix movies and TV shows with those in other locations. People can livestream video game sessions with friends on Discord. These technologies provide creative ways to connect remotely, encouraging interaction, no matter the distance.
Questions to consider:
How do people rely on your nonprofit as a connection touchpoint?
How can you use technology to better connect those you serve?
Aid in Education
As a nonprofit, education likely plays some role in your day-to-day operations. You likely want to teach those you serve about how to get the most out of your services. You probably also seek to educate volunteers and supporters about how to advance your mission. Either way, you can glean something from the learnings of the education industry during COVID-19.
Technology allows for more engaging content than in a traditional classroom setting. This engagement can boost curiosity, which research says relates to academic success, particularly in math and reading. Engaging content can mean including videos, interactive quizzes, or podcasts in assignments.
For educators, technology often leads to improvements in teaching productivity and efficiency. It allows teachers to tweak their instruction methods and personalize learning. Remote learning also reduces the costs associated with physical instructional methods. It can make the best use of time for educators and students.
Let's not forget what the sudden shift to remote education taught educators in the way of tech access. Some students rely on resources provided in brick-and-mortar environments that they don't have in their homes. If education happens exclusively online, do students have access to tablets or laptops? Reliable internet connectivity is another concern.
Questions to consider:
How can you use technology to educate those you serve and supporters?
How can you be inclusive in your use of technology?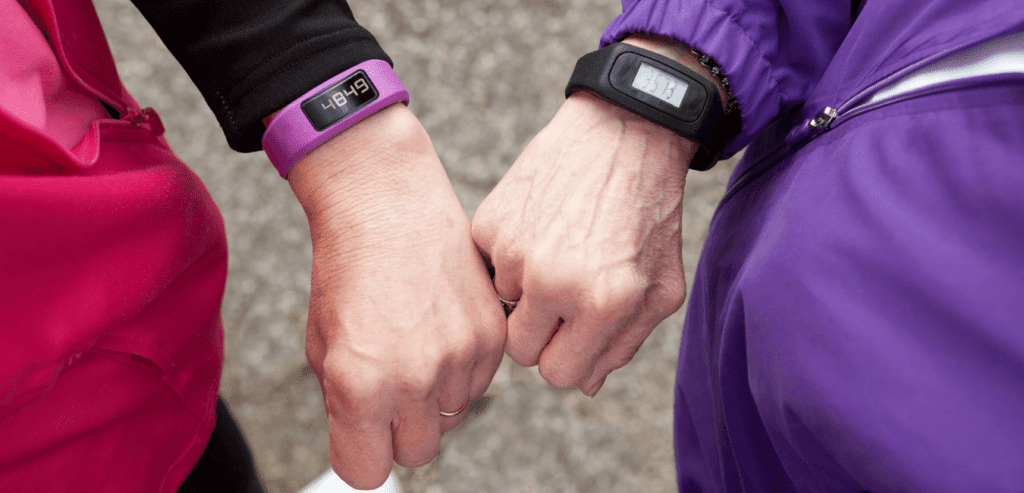 Impact on Healthcare
Your nonprofit might not be involved in the healthcare industry, but considering the care of those you serve is key. Technology has come a long way in helping improve lives and in efficiency for healthcare providers.
Care coordination is a challenge for healthcare organizations, often leading to substandard care quality and safety. It also contributes to poor health outcomes, including harm caused by medication errors, procedure complications, infections, and falls. Thankfully, innovative solutions like standalone systems and apps aid in the transition of care.
Patient education used to rely primarily on pamphlets and other written materials. Technology today allows health information to be available to patients wherever they have internet access. Patient portals can provide customized health information to individuals and those in their care. Telemedicine makes it possible for patients to access a care professional when they need one via video chat. Interactive walkthroughs, educational videos, and text message reminders also give patients options to become more engaged in their care.
Wearable fitness bands allow users to track their movements and metrics throughout the day easily. Key metrics such as steps taken, heart rate, run or ride pace, and amount of sleep can be a reference point when communicating with healthcare providers.
Printer technology allows for patient-specific anatomical models that exactly replicate patients. Surgeons can examine the 3-D models and simulate a variety of possible procedures before it's time for the operating room. This technology improves the quality of care and reduces costs in the long run.
Questions to consider:
How can you use technology to cater to the specific needs of those you serve?
How can you use technology to show those you serve that you care?
Before You Integrate Technology
When there's so much possibility, it can be easy to succumb to "shiny new thing syndrome." But you don't want to adopt new technology for the sake of it being new, rather than considering its purpose and the needs of users.
Engage Your Community
The people your nonprofit wants to serve are unique. To best serve this audience, you need to consider their unique needs and think critically about using technology to meet them where they are. For example, if you adopt Augmented Reality for the sake of it being "fun" without considering its usefulness, it isn't a thoughtful way of serving your community.
Ask your community for areas where they think they need the most help. Welcoming feedback from those you serve will help you narrow your focus and aid in building relationships with your users.
Focus on Where You're Most Effective
From the feedback you receive from your community, thoughtfully consider areas where you can use technology to serve the most good.
While some tech platforms may offer you a generous nonprofit discount, adoption still takes time, effort, and money. Considering your community's needs will help you make the most of your technology investments.
How CauseLabs Can Help
When it comes to adopting technology, you don't want to throw things to the wall and see what sticks. It's a matter of adopting technology in a thoughtful, strategic way. Here is a free resource from one of our partners that can help you determine the next steps for your nonprofit.