I've recently returned from Mexico, where I attended a convening with 460 changemakers from around the world. Read this article if you want to know more about why I've attended for seven years. In short, Opportunity Collaboration broadens my perspective, gives me awareness of important programs that I share with others, and challenges me to think beyond the business value of a network and to recognize there are always ways we can partner and contribute to solving global challenges.

During my week with the other delegates, my eyes opened to the impact the value of five dollars ($5) can have. This amount, which can barely cover the cost of a latte, and which I am privileged enough to spend without thinking twice, is life-changing for some in ways that have moved me to action.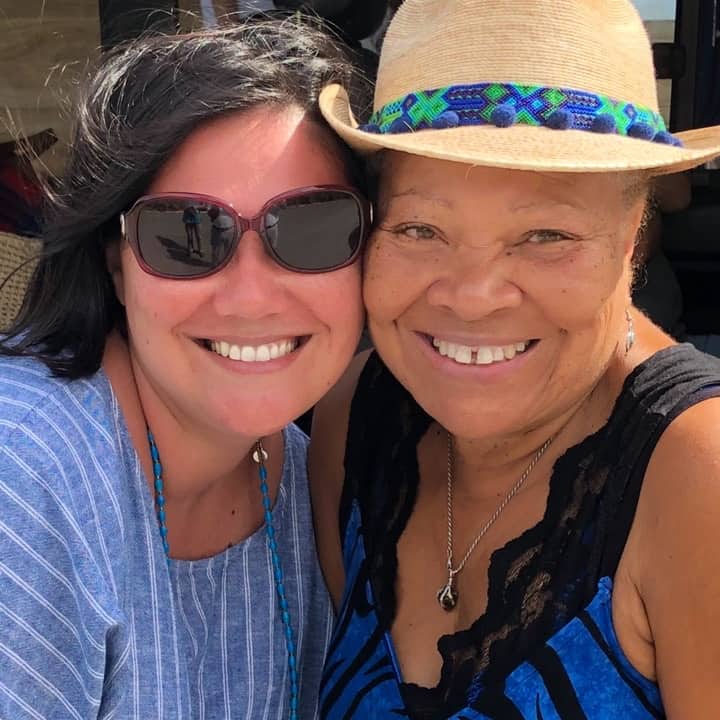 Five dollars can save two lives by drastically decreasing mortality rates during childbirth. Safe Birthing Kits provide a sanitary mat for the mother, scissors, a clamp for the umbilical cord and gloves, among other things. These small measures only cost $5 and can make the difference between life and death. Kathryn Hall-Trujillo, a midwife and advocate for safe births, is making up that difference by shipping birth kits all over the world.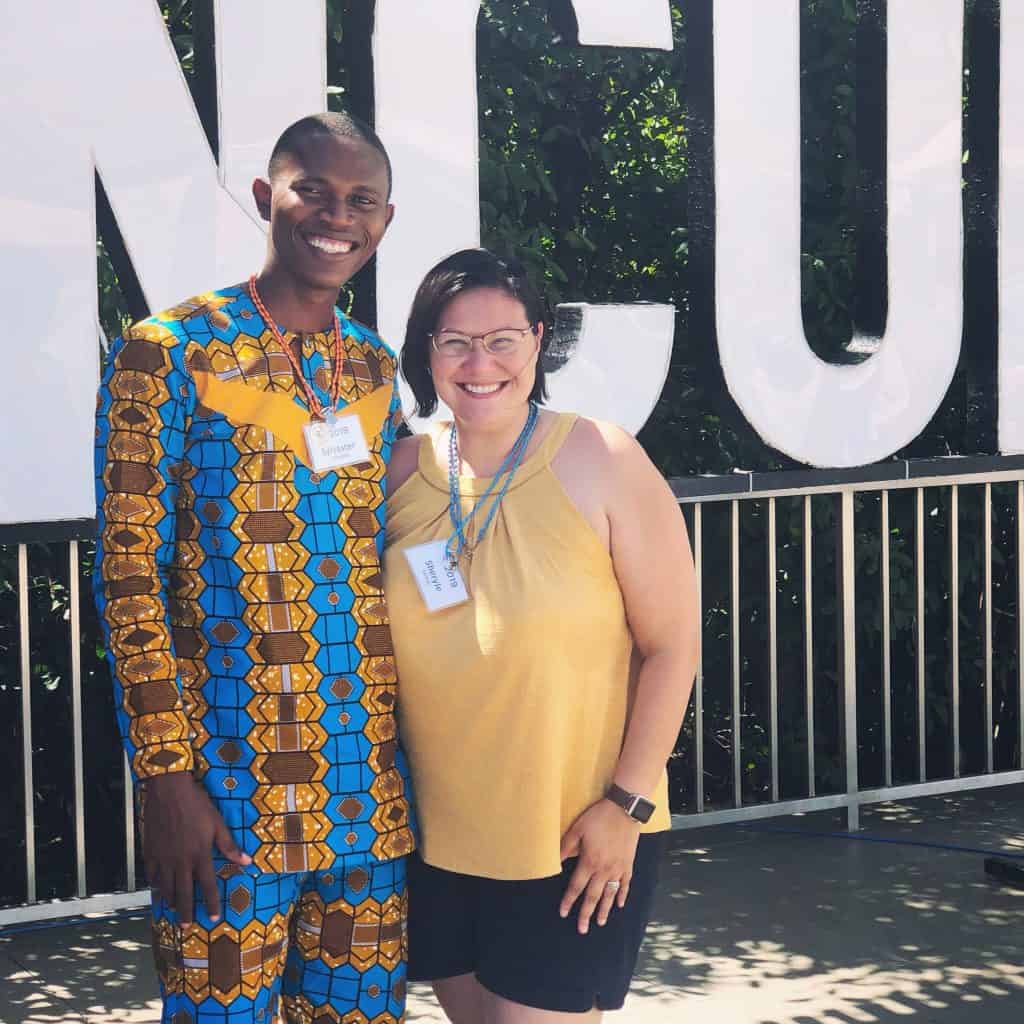 Five dollars can empower a marginalized group of women in Ghana. I met Sylvester Atitsogobe, founder of VARAS while shopping at Opportunity Collaboration's sustainable marketplace. Sylvester sells Kente (traditional woven fabric) created by women who have suffered from abuse. VARAS is assisting these women and youth in the Volta Region of Ghana by selling their Kente for $5 each– $4 goes directly to the women and their families and $1 towards buying more supplies for Kente weaving. These enterprises provide employment and help improve living conditions. Read more about Kente Weaving here: https://varas.org/kente

The last item I purchased for $5 was a bag of Kibinge Coffee from the Kibinge Coffee Farmers' Cooperative Society in Uganda. I enjoy a good cup of organic coffee and love when I know my products are sustainably and ethically sourced. I don't really know what the impact of $5 is in Uganda. Still, I do know that it is a country that supports more refugees than any other, is war-torn, recovering from years of trauma, and is struggling to provide food, clean water, and other basic survival needs. That $5 investment equates to economic development and a thriving community – not just one wealthy farmer.

The reality is, if we understand the supply chain and vote with our dollars, then our investment into anything is more than money and so much more than the exchange of goods and services. Being a public benefit corporation matters so much to us at CauseLabs. We are committed to creating a positive impact in all of our corporate decisions and we've formed as a legal entity that requires reporting on our impact.