Many nonprofits had to pivot quickly to continue serving their communities when the COVID-19 pandemic began. More than two years later, you recognize that this change isn't temporary, and it's time to think strategically about creating a digital strategy to truly serve your nonprofit community. 
Why Digital Strategy is Important
Everything starts with strategy. Your nonprofit's digital strategy is its foundation for digital outreach and service. It establishes the overall direction for your website and how it serves your community. Creating a digital strategy for your nonprofit means using a focused plan that best serves your audience and takes action on your fundraising and donor engagement goals through digital marketing methods. It outlines the channels, assets, platforms, and tools your nonprofit will use to further your impact.
When the pandemic started, you likely chose "Band-Aid" solutions based on what worked at that moment. You were trying to pivot quickly to keep serving your audience. But now, it's time to consider what's best for the organization and those it serves in the long run. Strategy helps you ensure your digital tools are built or reconfigured with a clear end goal so that you can best serve your audience long term. Creating a digital strategy allows you to consider what you're doing well versus what's missing in your approach.
Components of Digital Strategy to Consider
A digital strategy isn't just a checklist. It ultimately keeps you focused on what matters most for your nonprofit when choosing and using technology –– like those you serve. There are many components to consider when building a digital strategy.
When building a digital strategy, consider:
Gathering and Using Data Responsibility. Data is valuable. It can help you discover more about the people you serve and those who assist you, like your donors. But you also toe a delicate line when establishing and nurturing trust with your community. You must gather and use donor data responsibly. 
Accessibility. To make your digital tools truly accessible, you have to understand the people in the community you serve. Accessibility is necessary to meet your audience where they are, foster authenticity, be inclusive, and to serve them best.
Membership Sites. A gated membership portion of your website can provide the resources and connections needed for supporters to get to the heart of your nonprofit's mission. These spaces not only become online communities of people that support and learn from each other, but they provide your organization with an opportunity for social listening. 
Learning Management Systems. If your nonprofit offers a curriculum-based program, you may want to leverage some type of learning management system. This tool helps you plan, implement, and perform specific learning functions.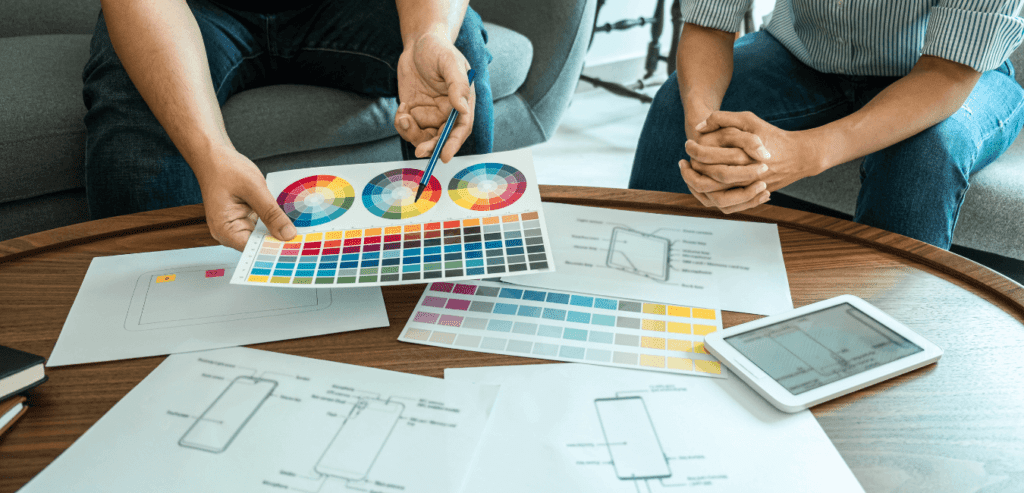 Creating a Digital Strategy for Your Nonprofit Organization
There are many options for your nonprofit's digital strategy. And there's no one correct way to accomplish your strategic goals. But you can't do everything. And trying whatever makes sense in the moment won't get you far. Creating a plan and sticking with it is essential to get the best results.
Determine Your Goals
The first step to creating a digital strategy for your nonprofit is establishing your goals. Goals set the direction for your entire strategy. Each decision your organization makes should keep the audience you serve and your organization's goals at the forefront.
For example, consider whether you want to:
Raise a certain amount of money
Recruit a specific number or type of volunteers
Build awareness among a particular demographic
Use particular platforms and tools to serve your audience better
Grow your reach
No matter what your goal is, you need to define it and what accomplishing it looks like.
Make Goals Actionable
To determine the effectiveness of your goals, they must be actionable. Goals should be definable, concrete, and clear. Determine the who, what, when, where, how, and why of your goals.
For example, if your goal is to raise a certain amount of money, consider:
Who will help fundraise?
How much do you need to raise?
What do you need the money for?
When is your fundraising deadline?
Where are you going to promote related campaigns?
How will you reach your target audience in fundraising efforts?
Why are these funds vital to your organization?
Consider Tools You Need
Just because a shiny new tool is marketed to nonprofits doesn't mean it's the best fit for your organization. That's not to say you shouldn't consider how adopting new digital tools can improve your outreach, marketing, training, and program delivery. Sometimes, investing in a new tool is the best solution for achieving your goals. The internet is constantly changing. It's crucial to keep up with the needs and technological expectations of those your organization serves. It's also essential to consider whether you're using your tools to the fullest.
Outline Possible Constraints
Change can be challenging. When you're revamping how your organization approaches digital channels daily, it likely feels chaotic. Having a plan for your digital strategy doesn't mean you'll be without challenges, but you'll continue moving forward through them.
To ensure a smooth transition in implementing a new digital strategy, plan for:
Project Management. A person or team needs to be in charge of implementing the new digital strategy. Their role is to educate and champion the team on this new way of using tech.
Team Learning. New technology and approaches may require employees to change the way they work. It's helpful to understand the needs and pain points of your employees.
Resources. Though many software providers offer discounts for nonprofits, your budget may somewhat limit what you can do. Explore your options and decide the best choice, given your nonprofit's current situation.
Tech Uncertainty. It's one thing to understand what the tech needs to do to best help those you serve. It's quite another to know how to make the tech do that thing the way you want it to. Know when you need help implementing your ideas or building a custom tool.
Review Long-Term Priorities
Think long term when planning your tech strategy. It's not only about what you can do now. It's about building for the organization's future. As tempting as it may be, avoid technology solutions that offer a quick fix and will work only for a limited time. Consider how tools fit into your organization's long-term strategy and growth plans.
Understand Your Community's Needs
Your digital strategy should address your audience first. Consider their demographics, pain points, needs, and desires. You want to capture their attention, make them feel valued and understood, and help them as best you can. If you want to learn more about your audience, dive into your website and social media analytics, past surveys, or conduct new research.
Consider Whether You Need a Redesign or Custom Tools
Your website might look and feel antiquated or be difficult or bulky to use, which means a redesign is wise. It also might not perform the needed functions for your audience, requiring going a step further with custom-built tools and integrations for your website. Your website is a crucial tool in your ability to serve your community's needs. Consider how to best use it and your other limited resources.
Protect Your Investment
Having a plan for regular maintenance is key to protecting your website and preventing breakdowns. Whether your website was recently redesigned or it was created five years ago, it's essential to protect your investment because issues can happen.
How CauseLabs Can Help
Having a good strategy creates a solid foundation. Instead of taking a "Band-Aid" approach to adopt new technology, creating a digital strategy for your nonprofit helps you serve your audience for the long term. CauseLabs can partner with you to create custom, creative digital solutions to your audience's problems. Contact us to help your organization make a more significant impact, beginning with a clear direction and solid foundation.